Dogs are not tiny humans, OK? Now please just read 'Cesar's Way'

Reading time:
5
minutes
My 18-part blog series on dog ownership, Anxious Seeks Canine, was, firstly, an admission of guilt, written before I had gotten my hands on such classics as Cesar's Way. 
Between picking at my own stitches, I was also skewering the role my neuroses had played in my shaping relationship with my pup Cash.
Yet for all the self-awareness writing Anxious Seeks Canine demanded of me, one year on after giving up my dog, I was no closer to a better understanding of what exactly had gone wrong.
Sure, Cash had been an anxious dog; about as anxious, in fact, as I myself was.
Sure, I had done the best according to what I knew at the time. And yet, walking away from the experience, I found myself wondering what exactly I could have done differently.
This is what ultimately led me to read celebrity expert Cesar Millan's book, Cesar's Way. 
Millan highlights the fundamental error owners commit when adopting dogs. Specifically, our habit of trying to understand them from a human-centric perspective.
Dogs may share our mammalian heritage, but their needs and priorities are inherently different from our own.
And it's when these needs and priorities clash with our own that problems develop.
Cesar's Way: Exercise, discipline, affection – in that order
One of Millan's key points can be distilled into the following statement: dogs require "exercise, discipline, affection – in that order".
Too often these priorities are placed out of order, with affection first.
Consider the owner who matches their dog's over-excited response upon returning home.
Believing that their dog has suffered through loneliness or even the perception of abandonment, s/he may over-empathize and lavish them with attention.
The problem of course is that this is a very human attempt to interpret a distinctly non-human thought process.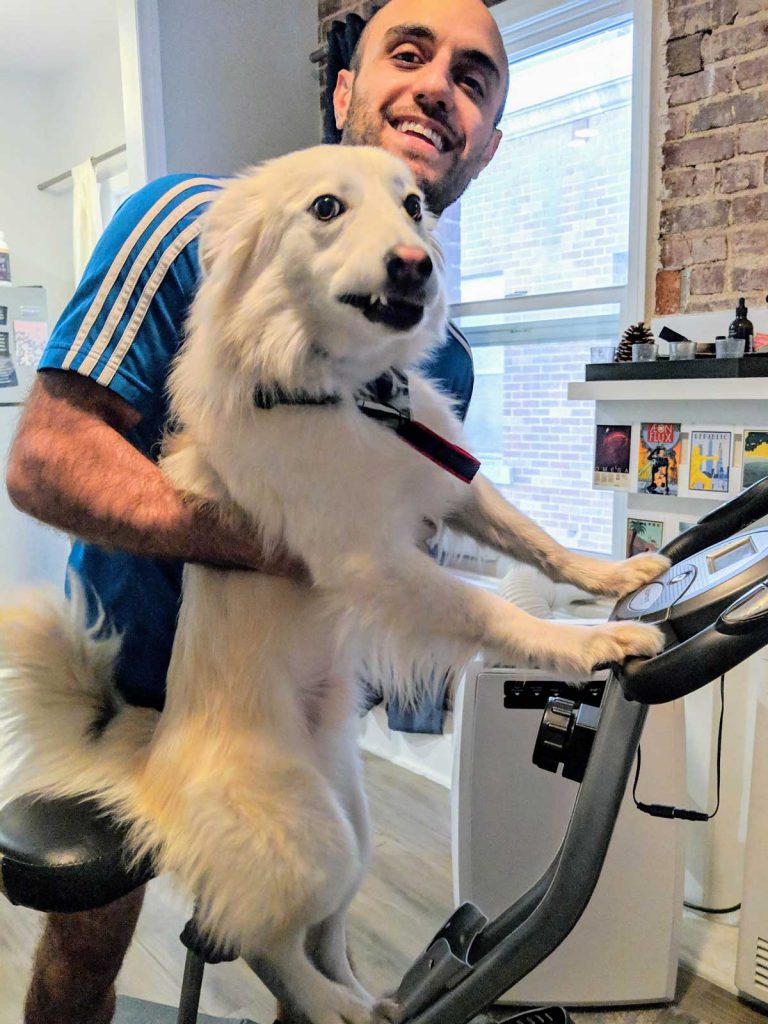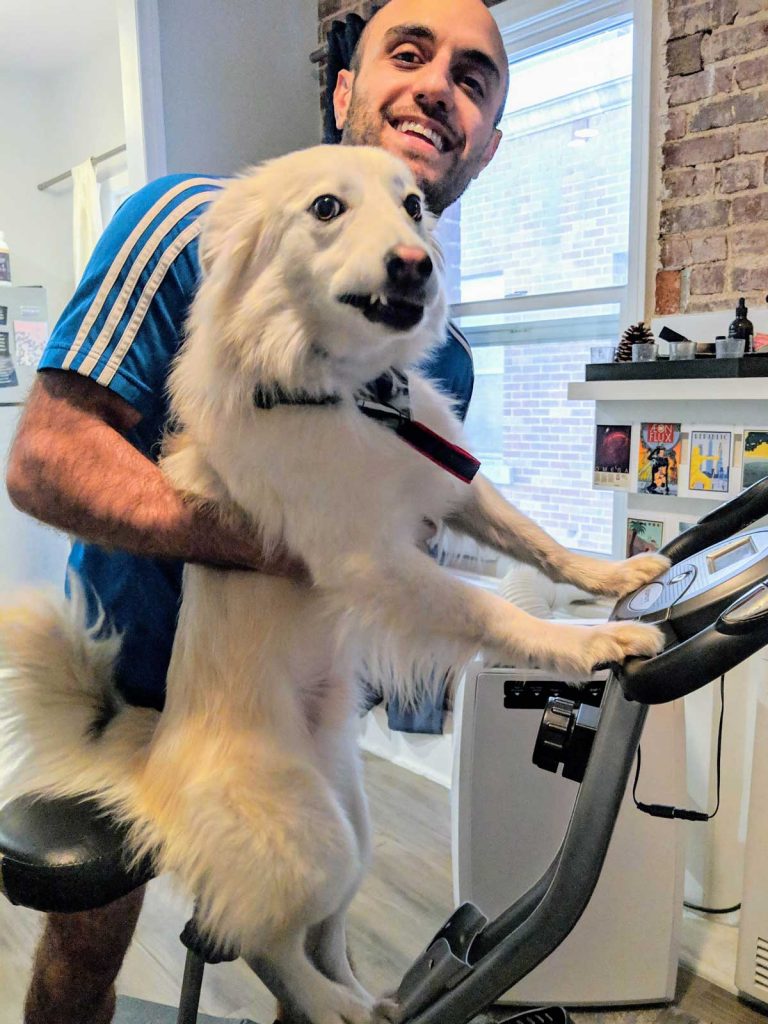 As Millan points out in Cesar's Way, dogs don't necessarily live in the past or future as we did, in remembering and anticipation. They don't construct causal narratives about their relationships.
Rather, they dwell in the present, responding less to memories than to prior conditioning.
As gay men, many of us have all experienced some measure of abandonment, if only as a result of our sexuality, be it from friends or family members. It stands to reason therefore why we act so lovingly towards our "fur babies".
Yet the downside of giving affection first is that you may be unwittingly reinforcing whatever behavior the pet is engaging in at the time.
In this case, the owner is conditioning the dog to work itself into a state every time they leave or return, thereby intensifying their emotional response and instilling greater and greater levels of separation anxiety.
Take for example my habit of greeting Cash with squeals and baby-talk. In time, my dog came to connect my response with his feelings. Very quickly, my infantilizing patter began setting him on edge.
Any wonder then I never made true headway with easing Cash's separation anxiety.
The importance of being active
From day one, Cash was bursting with excess energy. When I stood up from my desk, he would rocket to his feet, n preparation for what, I never knew.
Our daily walks involved Cash tugging me behind him, like a freight train climbing a mountain.
Three 20-minute walks each day was, in my books, more than sufficient exercise. Not so in Cash's.
Even after hours-long hikes, my dog still somehow found the energy to chase me to the door.
Suffice to say, my largely sedentary lifestyle was not working for him. Being cooped up in my apartment went against his very genetics as a Husky-Corgi.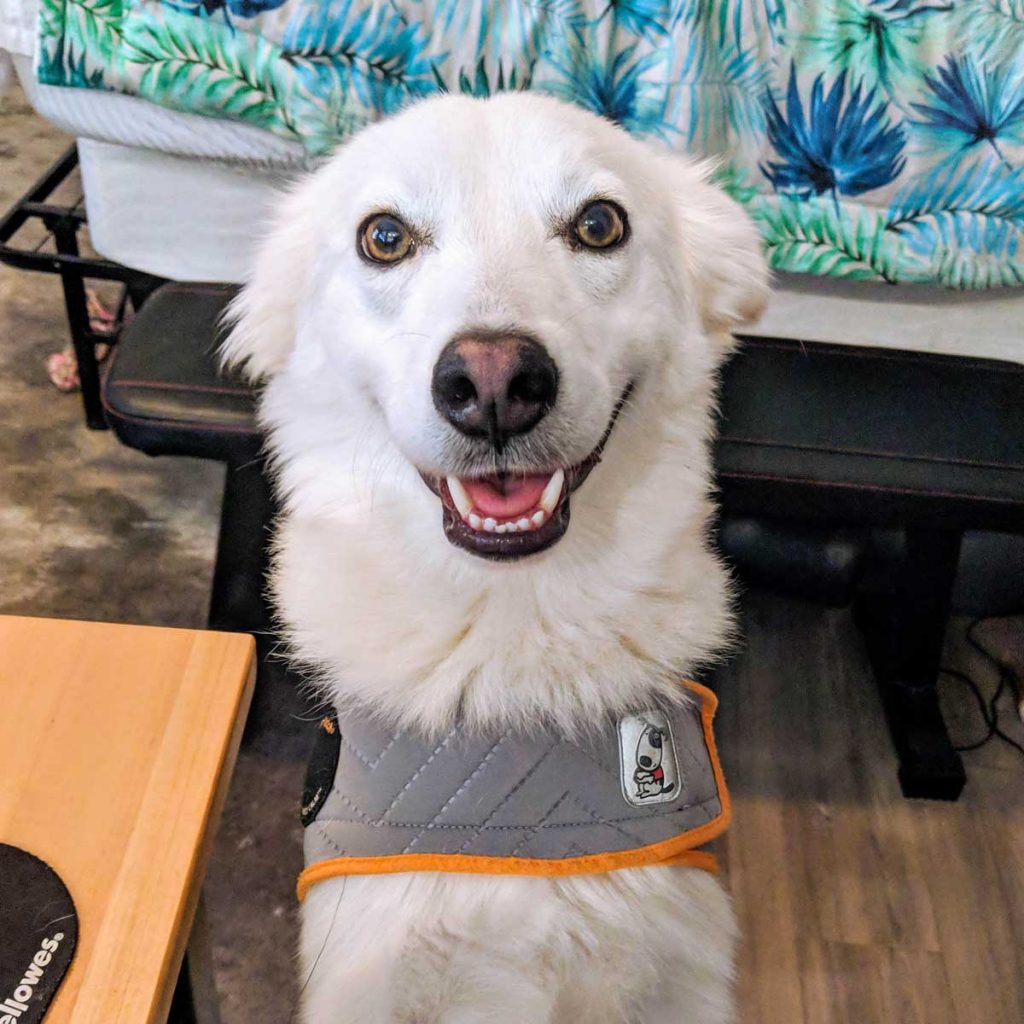 As a result, Cash remained perpetually anxious, freaking out when left by himself or exposed to other dogs, barking incessantly, snarling when they got too close, and trying to mount them.
If my squeals had only fuelled Cash's anxiety, his anxiety only fuelled the conflict he'd anticipated fear, my dog's aggression inevitably drawing retaliation. 
It didn't help that during my visits to the dog park I was, as Millan terms it, "punching out". Rather than actively monitoring my dog, watching his body language, intervening early, and correcting undesirable behaviors, my attention went instead to a book or laptop screen.
Suffice to say, adjusting my lifestyle to better accommodate my dog would have gone a long way to remedying the situation.
Setting and following rules, boundaries and limitations
Shelter, food, and affection – none of this guarantees your dog will necessarily respect your place as head of the household.
However hopelessly dependent your dog may be upon you for their survival if given an inch, they most certainly will take a mile.
As Cesar Millan notes, dogs are pack animals. They seek to establish hierarchical relations. When human beings treat them as their equals, dogs may respond by attempting to assert dominance.
They may, for example, disobey you, or engage in other less obvious behaviors, like insisting they be the first to go through a doorway.
In Cesar's Way, Millan argues that your dog doesn't necessarily want to be the leader. Their response is simply an attempt to fill a perceived power vacuum.
Feeling forced to take the job of "top dog" can have the effect of creating anxiety for your pet, not to mention frustration for you.
By employing discipline – setting rules, boundaries, and limitations – however, we can avoid this situation entirely.
While regular obedience training can certainly help, if you fail to apply the same discipline to other facets of your dog's life, there's a good chance the training won't take.
What's important here is consistency. A dog is more likely to be happy and stable if it knows =what to expect to you. This means being firm with not just enforcing rules, but ensuring that you yourself uphold them.
For example, Cash only dragged me during our walks because I had failed to set clear, consistent rules about his role and place in the pack.
By removing food bowls after a certain amount of time had elapsed, and always ensuring I was the first to eat, I managed to quickly communicate my role as pack leader.
A no-pull halter also had the effect of stopping all attempts to dive through doorways, while forcing my dog to walk at my pace.
But most importantly, it communicated to Cash that he no longer needed to take the lead.
And for all my dog's dislike of the halter, I sensed immediate relief on his part, as he no longer felt compelled to play a role for which he was not able.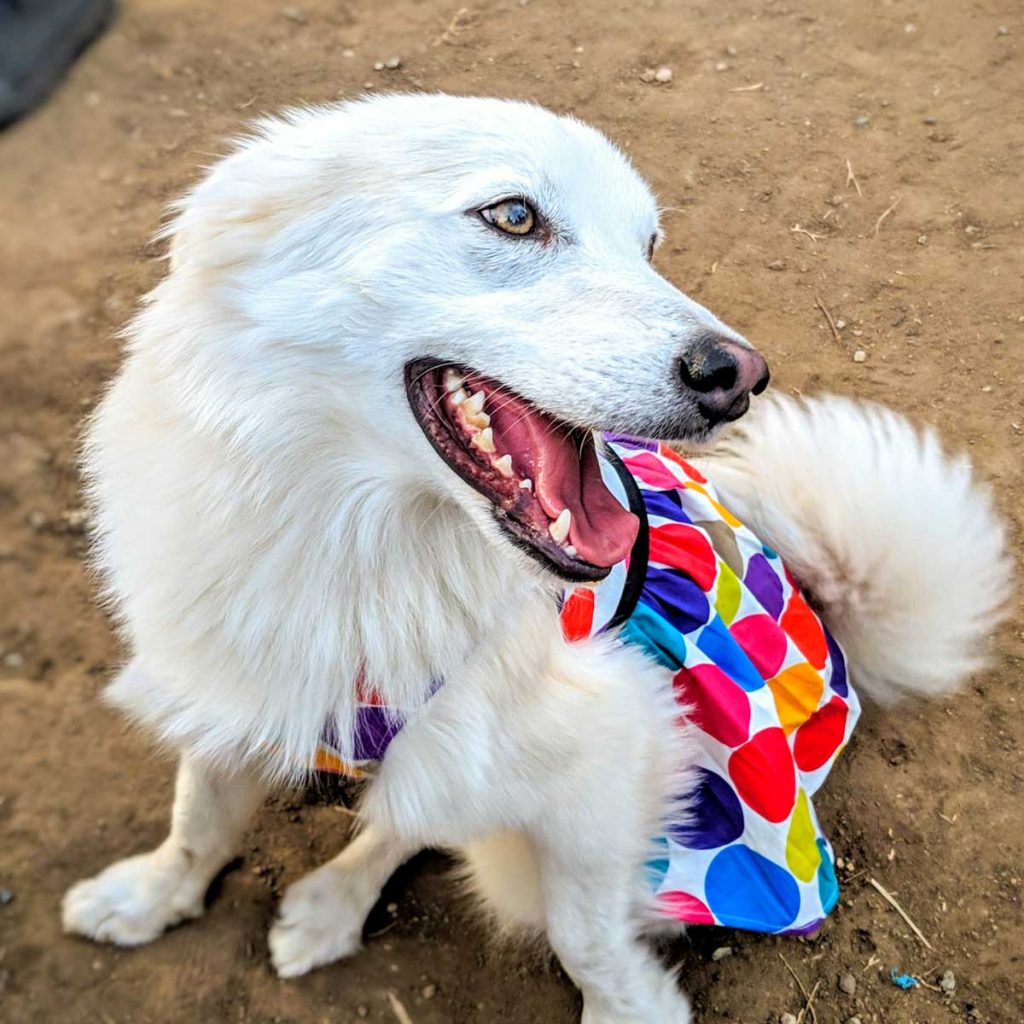 When to use positive reinforcement
According to Cesar's Way, we should give attention only to those behaviors we want to positively reinforce.
As for undesirable behaviors? Millan says they should be corrected immediately, by providing a replacement activity indicating what it is you would rather your dog do instead.
Affection is a form of positive reinforcement and is best earned, for example, when the dog respects a rule or obeys a command. Even then, Millan says we should only offer it so long as our pet is calm and submissive.
There are times as well when affection should be withheld: "When your dog is fearful, anxious, possessive, dominant, aggressive, whining, begging, barking – or breaking any rule of your household".
By clarifying and reinforcing your expectations of them you condition your dog to behave in desirable ways. This not only encourages obedience but establishes your pet's place in your household's "pack", thereby strengthening her/his sense of purpose and wellbeing. 
This is key to dispelling the anxiety Millan notes dogs can develop as a result of living with human beings and is the cause of many of our difficulties as owners.
For those of us with firsthand experience with highly-strung dogs, the Cesar's Way philosophy thus offers a clear path to a more balanced and content life, not just for pets – but owners as well.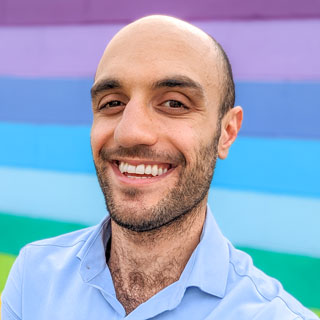 Essy Knopf is a budding social worker interested in best practices and exploring gay and autistic experiences. Subscribe to get all new posts sent directly to your inbox.
© 2023 Ehsan "Essy" Knopf. Any views or opinions represented in this blog are personal and belong solely to the blog owner and do not represent those of people, institutions or organizations that the owner may or may not be associated with in professional or personal capacity, unless explicitly stated. All content found on the EssyKnopf.com website and affiliated social media accounts were created for informational purposes only and should not be treated as a substitute for the advice of qualified medical or mental health professionals. Always follow the advice of your designated provider.