Ehsan "Essy" Knopf is a budding social worker interested in exploring best practices, mental health, wellbeing, dating, and gay identities.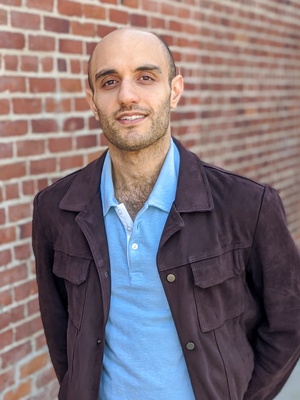 Raised in tropical Far North Queensland, Australia, Essy was always fascinated by the role online dating played in relationships at large. His investigations led him to create the web series Lovesick: The Myth of Modern Love.
Essy was diagnosed with Asperger syndrome at age 26, a discovery that further fueled his interest in disability advocacy. The result was a feature documentary, Flying Solo, about three people with Down syndrome and the challenges they face transitioning to independence.
Essy resides in Los Angeles.