Reading time:
6
minutes
After 10 months of trying to evade COVID-19, the virus finally caught me.
No—I had not been flagrantly breaking coronavirus restrictions. While others attended social gatherings, held parties, and failed to honor COVID-19 safety guidelines, I scrupulously stayed in my bedroom.
When I did emerge, it was only to exercise, shop for food, and spend time with my partner. But wearing my face mask the minute I walked out the front door and keeping my distance was not, as it turns out, enough.
COVID-19 numbers in Los Angeles hit new highs in December 2020, and as an extra precaution, I took to avoiding my roommates and wearing a face mask whenever I stepped foot in communal areas.
My immediate social circle shrank from two to one. Seeing just my partner seemed like a fair compromise to make, even if it flew in the face of rules not to mix with members of other households.
Two weeks later, my partner came down with COVID-19. By the time we received the positive diagnosis, it was too late: I too had been infected.
Until this point, I had steadily nursed anger towards those whose reckless actions were fueling case spike after case spike—the same people, undoubtedly, I saw walking the streets without a mask.
But catching COVID-19, I found myself suddenly wondering if I was no different to those I had so harshly judged.
Even as I succumbed to the tidal pull of illness, I was sliding down a spiral of another kind entirely: shame.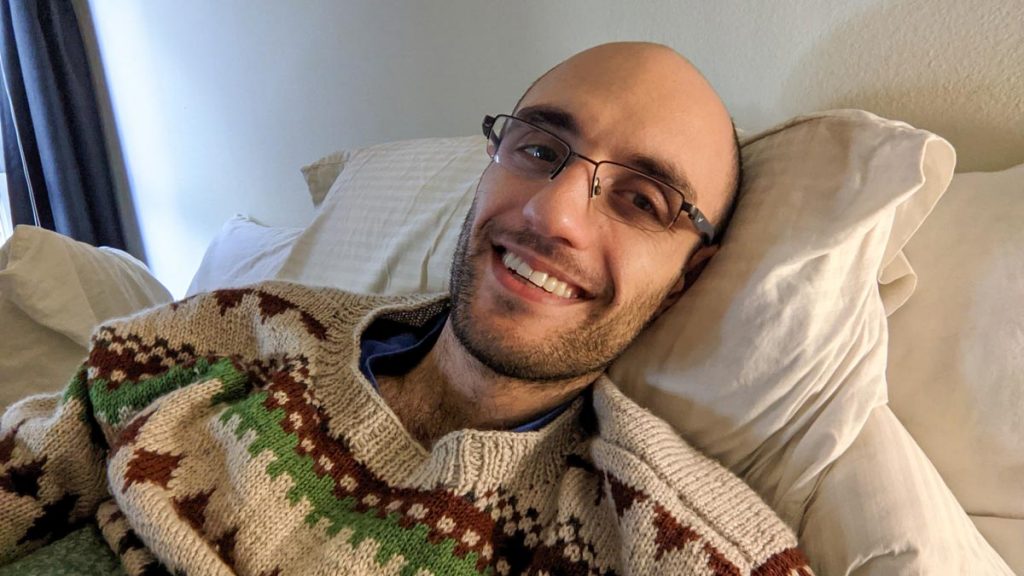 How 'COVID fatigue' is fueling a COVID boom
During the subsequent days spent in bed recovering, with only self-doubt for a companion, I began conducting a moral inventory of the (deeply questionable!) actions that had led me to this point (spending time with my partner).
But could I really be to blame for seeing a loved one, even when that decision was taken against the advice of health authorities?
As a Los Angeles resident, I had been living under a dark cloud of COVID-19 isolation, anxiety, and uncertainty for the better part of a year.
Infection transmission and financial security remained a constant concern and watching the cyclical surges in case numbers was enough to leave most people stricken with helplessness.
For these surges were the product as much of a select few choosing to gather on holidays, as they were lax enforcement of rules.
If the public and the authorities weren't willing to take the necessary measures to stem the tide of infection, then what hope did we ever have of getting the pandemic under control?
In my imagination, I saw these individuals poking holes in a liferaft the rest of us were frantically trying to bail out.
Certainly, in refusing to get tested, communicate their status, social distance, and take all the other necessary precautions, these people were acting as saboteurs.
But after so long spent in lockdown amid a national and global climate of chronic risk and uncertainty, was it really fair to fault people for wanting to spend their holidays with family?
Seeking soothing in a time of disaster stress
"COVID fatigue" (not to be confused with the actual COVID symptom) refers to a feeling of exhaustion with "being cooped up…being careful…being scared". According to a UC Davis Health psychologist, it's just another name for long-term disaster stress.
As a passionate advocate for, and student of, the mental health field, I know that engaging with one's social supports is a healthy means of coping and maintaining psychological wellbeing in times of crisis.
Polyvagal Theory argues that human beings' autonomic nervous systems—the same system responsible for our fight-or-flight responses—are geared towards acting in service of their own survival through "co-regulation".
Psychologist Deb Dana describes co-regulation as the "reciprocal regulation of our autonomic states" through social relationships.
It makes sense therefore that people burdened by disaster stress and long periods of isolation might want to seek the company of loved ones.
Video calls thus far have been the closest approximation for in-person companionship. Poor a substitute they may be, they are also a necessary evil when it comes to safeguarding loved ones against COVID-19 transmission.
Even so, why are people still taking risks?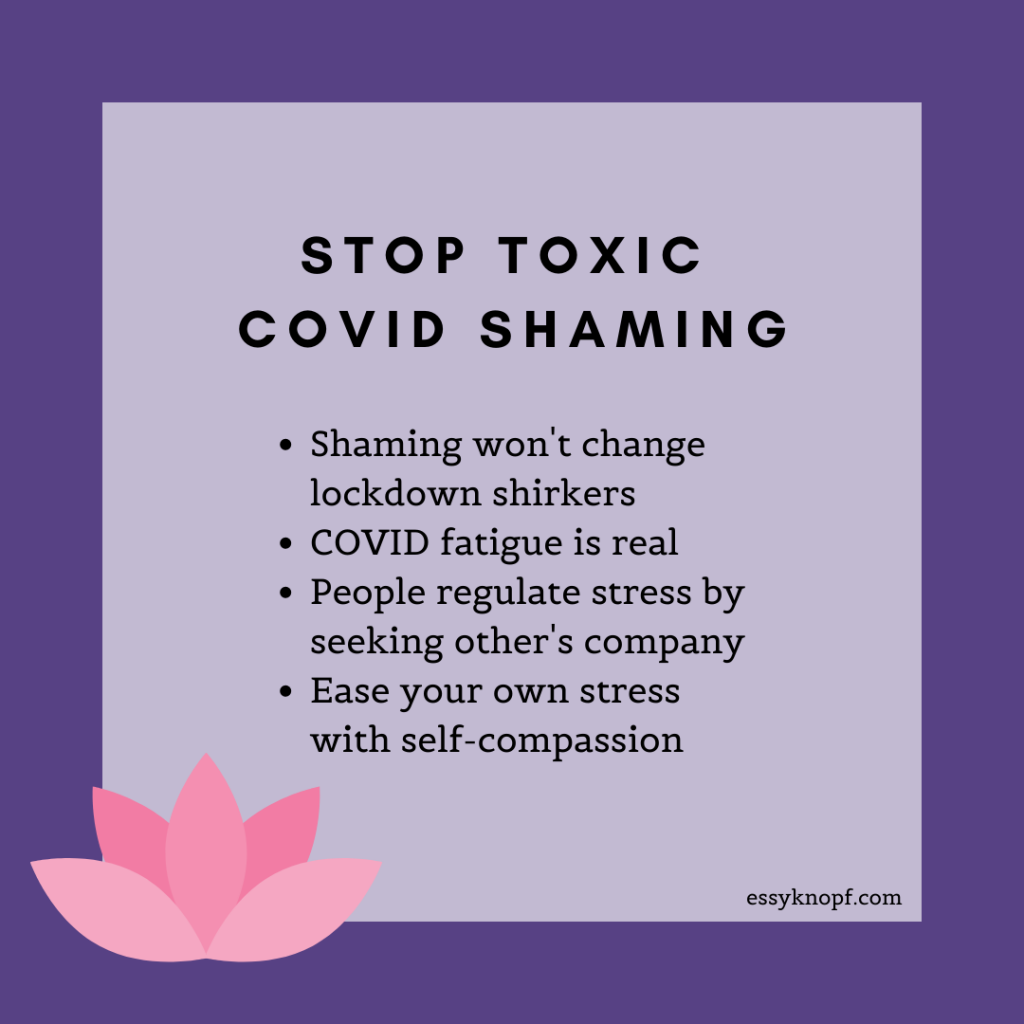 How 'optimism' grants immunity to COVID-19 shaming
For the better part of a year, Los Angeles residents have been in a holding pattern, care of the ever-shifting restrictions and lockdown conditions.
Staying home and alone for such a long period is enough to exhaust anyone's limited store of willpower. Given the high reward involved—reclaiming a former freedom—it's no wonder some people might choose to stop adhering to COVID restrictions.
These people may be further motivated by optimism bias—that is, the belief that we individually are less likely than others to experience an adverse life event, like say, catching coronavirus.
There are also conflicting feelings around being told not to fulfill a personal right which, under any other circumstance, would be socially sanctioned. That is, spending time with family and friends.
As health authorities advised families against gathering on key holidays like Thanksgiving and Christmas, some may have chosen to deal with the resulting cognitive dissonance by seeking to justify or explain away their actions.
The stress of dealing with two conflicting pieces of information doubtless led many to suspend critical thinking about the potential repercussion of their actions.
The rise of COVID-19 shaming
In May last year, a viral video emerged of shoppers at a Staten Island grocery store hurling abuse at a woman who refused to wear a face mask.
New York City was deep in the throes of the COVID pandemic, so residents were understandably angered by the selfish and potentially dangerous actions of this individual.
Shoppers at the time appeared to be trying to socially shame the woman into donning a face mask, but however justified they may have felt, their actions carried the whiff of mob behavior.
Social shaming can be a powerful means of enforcing shared rules, especially those relating to the pandemic. In the words of shame researcher Dr. Daniel Sznycer, "The function of shame is to prevent us from damaging our social relationships, or to motivate us to repair them."
The idea being that shaming—a response to other's disregard for COVID-19 safety precautions—should compel offenders to abandon their antisocial ways in service of the collective good.
Yet so often social shaming turns into outright abuse. As the popularization of terms such as "covidiot" indicates, the discourse tends less towards leveraging guilt ("You did something bad") to inflicting toxic shame ("You are bad").
Author Brené Brown counsels against weaponizing shame, noting that "shame corrodes the part of us that believes we can change and do better".
When COVID-19 shaming turns toxic, it creates defensiveness, disconnection, and sends the accused into fight-or-flight.
Looking at COVID-19 shaming through the lens of gay trauma
The gay community has also seen its share of toxic shaming in the wake of coronavirus.
The popular Instagram account, Gaysovercovid, for example, has worked to name-and-shame those responsible for flouting coronavirus regulations.
COVID-19 shaming accounts like this work to reinforce social norms, using the fear of being "outed" on social media to dissuade would-be attendees of international circuit parties.
What they fail to acknowledge though is the purpose such behaviors may be serving for those who engage in them. Namely, nervous system regulation.
Gay men have a unique legacy of trauma, and therefore a greater need for regulation. Some chose to meet this need through the party lifestyle—a lifestyle the current global situation has rendered difficult, if not impossible.
Those who self-medicate with substances, compulsive sex, and other forms of self-gratification, are being abruptly forced off their hedonic treadmill, and this can be enough to trigger a state of collapse.
Survival in this sense is tied to the endless pursuit of distraction. For without distraction, there is introspection, and realization of buried trauma and identity shame.
When confronted by the condemnation of others from within our own community, we'll feel only more compelled to seek distraction; to maintain our place atop the treadmill.
COVID-19 shaming in such instances is limited as a mechanism for change, and may in fact have the opposite effect.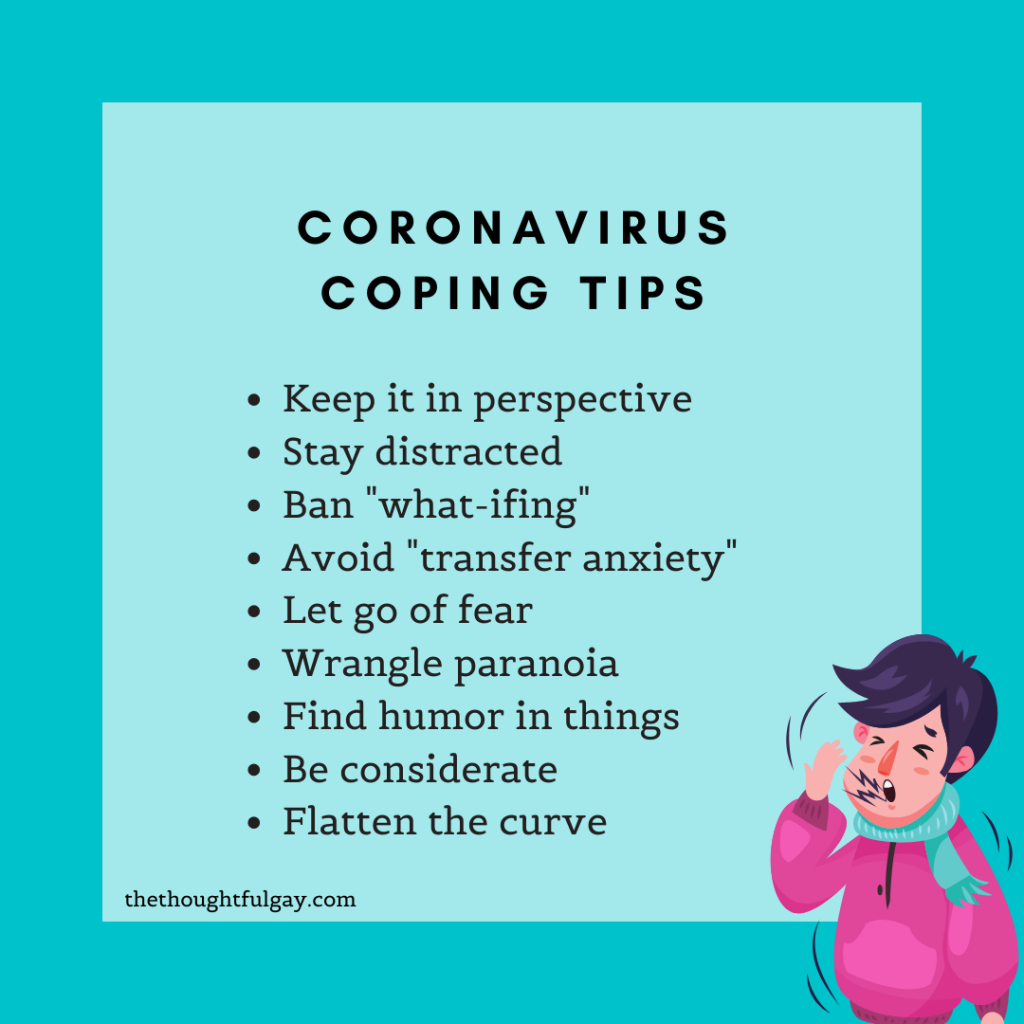 Seeking peace through compassion 
If this situation tells us anything, it's that our anger over this kind of behavior is an attempt to regain some sense of control and fairness in a world that currently seems void of both.
Authorities have shown themselves to be incapable of adequately responding to the coronavirus pandemic and curbing its widespread impact.
The result has been an entrenched sense of uncertainty, helplessness, and pessimism.
When we perceive our personal safety and financial security to be potentially threatened by others' shortsightedness, we naturally turn to anger.
But that anger promises no peace of mind. Instead, we would be better served by engaging in self-reflection.
If you find yourself hooked by the desire to shame, ask yourself: how are the actions of others triggering me? What emotions are they evoking, and why? What steps can I take to start feeling better?
Instead of giving in to COVID-19 shaming, consider building a self-compassion practice. Self-Compassion author Kristin Neff has provided the following exercises and guided meditations.
Once self-compassion has been achieved, compassion towards others becomes truly possible. The Buddhist meditation practice of tonglen ("taking and sending") may prove a valuable aid here.
You can also consider following some of the steps I outlined in my previous article, "How to keep mentally well during the coronavirus pandemic".
Our goal in striving for such mindfulness is not to accept others' reckless actions, but rather to break the stranglehold of negative feelings.
What this global catastrophe calls for is not assigning blame, but a recognition of the universality of our suffering. 
It is only through such recognition that we can strive together towards a new social consciousness grounded not in self-interest, but concern for the collective.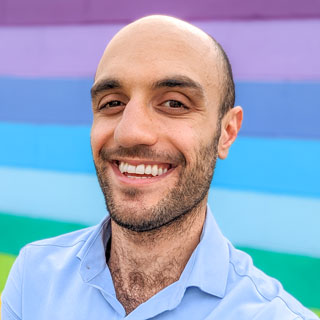 Essy Knopf is a budding social worker interested in best practices and exploring gay and autistic experiences. Subscribe to get all new posts sent directly to your inbox.