Anxious Seeks Canine – Part 6: 'This is MY diva moment!'

Reading time:
7
minutes
Anxious Seeks Canine is a memoir blog series about a gay man living with Asperger's, mental illness, and the relationships that may very well be fueling it. Names and identifying details have been changed to protect the privacy of all featured individuals. Except for the dog. Here's part 1, 2, 3, 4, 5, 6, 7, 8, 9, 10, 11, 12, 13, 14, 15, 16, 17, and 18.
---
I
The guinea pig nibbled contentedly away on a lettuce leaf. A pool of urine spread out from beneath her, leaving the newspaper lining of her hutch soaked.
"Now I want you to focus on that memory," my therapist Dr. Kukosian said.
As far as exercises in healing went, this was to, put it mildly, a strange one.
Settling back on the couch, I closed my eyes. I tried. I really did. Then other thoughts started to intrude.
I recalled how my pet had given birth in that same filthy hutch. How I'd returned home to find Nightblack, named so for her lustrous ebony fur, and her newborn pup, the-soon-to-be-christened "Princess".
The two of them were munching on a lump of raw meat, resting amid droppings. Only later would I find out what exactky this was: the placenta.
What still strikes me as an indescribable act of self-cannibalism, was apparently not all that unusual where mammals are concerned.
Yet the fact my mind had chosen this memory in particular I knew was my Obsessive Compulsive Disorder at play. As was, as per usual, trying to one-up itself with grotesquery.
One day, I might be in the midst of a breathing exercise, striving for clarity and peace, and I'd suddenly see an animal defecating.
For this reason, starting a meditation practice had proven next to impossible.
"Why don't we talk about the attack?" Dr. Kukosian suggested.
Studying her faux oil painting once more, I pretended it was a meditation focus prop and not the estate donation to a thrift store that it surely was.
"Well, it started when I went out into the backyard," I began. "I saw the neighbor Lillian's Doberman. She was standing with her head in the guinea pig hutch."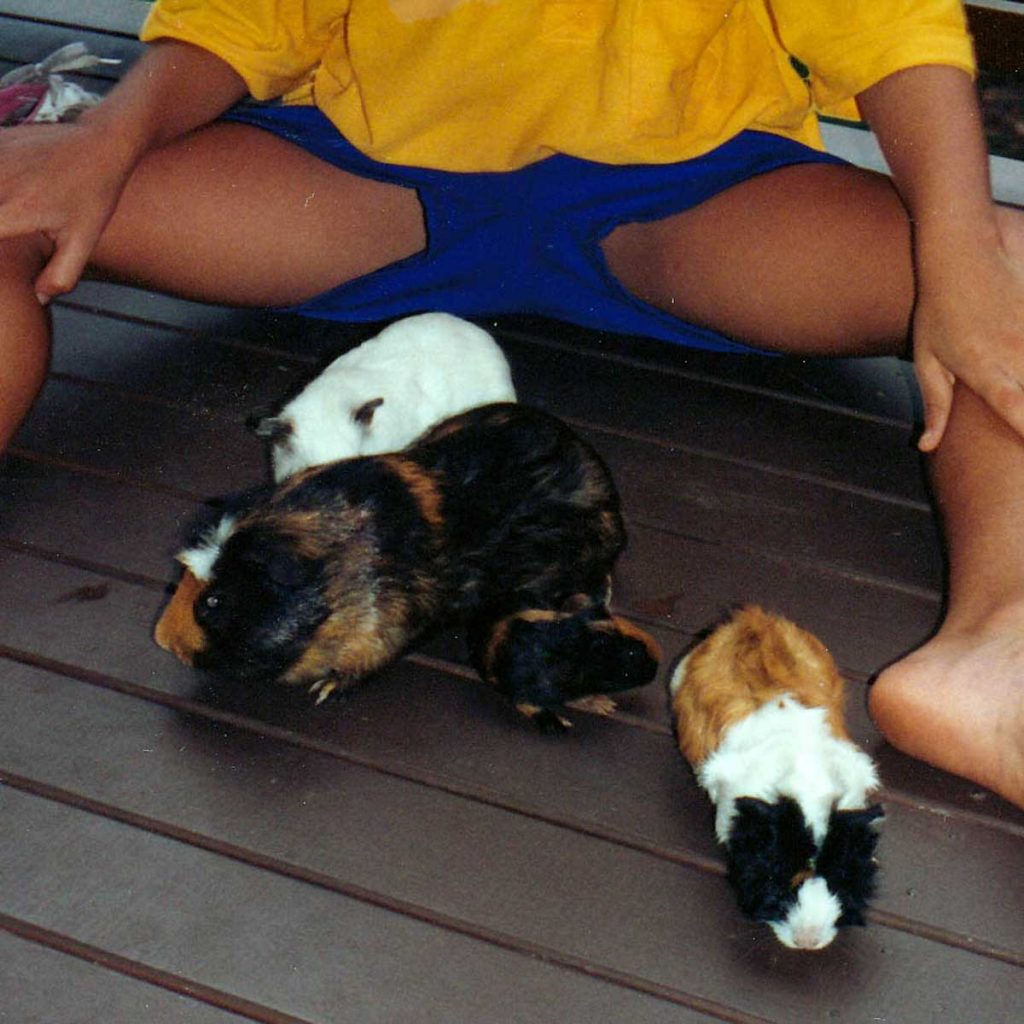 I related to Dr. Kukosian how I'd raced, screaming, to confront the dog. How it had bolted, carrying off my beloved Nightblack to the rodent equivalent of the pearly gates.
How I'd cried, utterly helpless, and turned to see my mother watching from the kitchen window, frowning slightly, but otherwise unmoved.
I told Dr. Kukosian of the sense of betrayal I'd felt when she hadn't so much as acknowledged my grief. The fact of the matter was my mom probably hadn't known how to acknowledge it, courtesy of her own hard-knock upbringing.
Yet that crying six-year-old had stayed with me, living in a sort of emotional time-capsule – until this very moment. And now Dr. Kukosian was asking me to let him loose.
My gaze fell to the coffee table between us, to the plastic orchid, and the pink box of tissues. I determined then and there that I would not, under any circumstances, cry; that I would hold out for something more traumatic than the death of a rodent, at the very least.
"That must've been very hard for you," Dr. Kukosian said. "Having to deal with that sorrow on your own. And your mother – ignoring you in your time of need."
My resolve went suddenly flaccid. I teared up.
A guinea pig. I was crying over a goddamn guinea pig, an animal had shrieked every time I had touched her. I had written my pet poems of adoration, sung love songs to her, and Nightblack's only response had been to poop on my lap.
Of all the confessions I had made to Dr. Kukosian, my one-sided friendship with this creature was perhaps the one that embarrassed me most.
You really had to hand it to this woman. During our first session I'd laid out the sum of my dysfunction in offhanded bullet-point, and she'd received it all with the same standard-issue therapist's frown.
"Just FYI, there are some things you should know about me," I'd said. "I was really ill earlier this year. I have this chronic health condition called IBS. I also have Asperger's syndrome. I suffer from anxiety and depression."
After a pause, I'd added: "Plus I'm a little OCD. And by the way, most of my childhood friends were animals who reciprocated my love by biting me, running away, and dying."
Dr. Kukosian could have scoffed. But to her credit, she didn't.
Instead, she just listened, listened so much in fact I started to want her to get impatient, to pass judgment – to give me anything other than the same gentle impassivity.
---
II
In my defense, I didn't choose dysfunction – it chose me.
My response had been to run. From my problems, from my disintegrating family, from the "friends" who rejected me because of my autism, from my own vulnerability, until the running became the new norm.
And so I had lived a kind of half-life, devoid of feelings I chose to keep bottled up.
My needs it seemed weren't viewed as a priority to anyone other than myself, and so I'd tried burying them. When others told me directly or by implication that I was worthless, I began treating myself as such.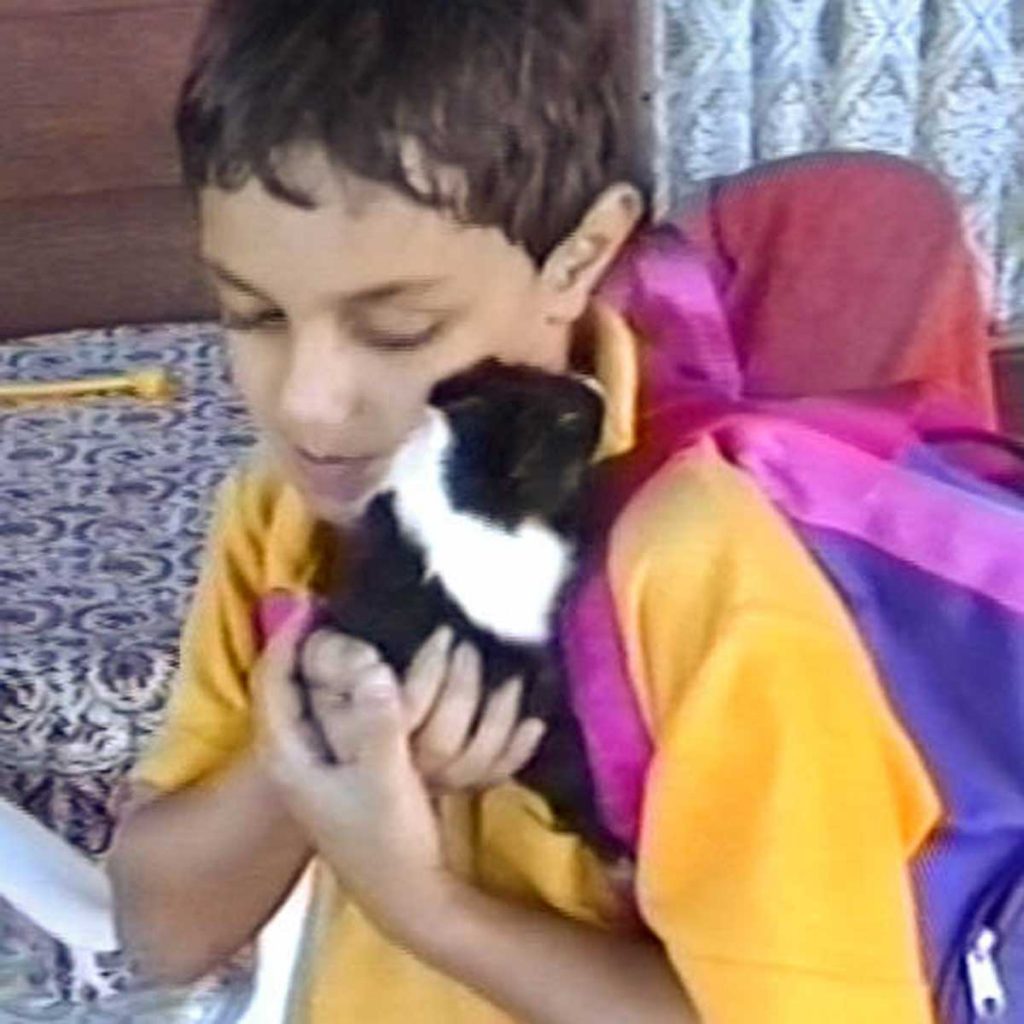 In the race to try and find a solid sense of personhood, I pinned my identity to a somewhat Protestant philosophy: salvation through a strict work ethic.
As a teen, I applied myself to my goals with fervor, writing novel after novel, studying so hard I graduated at the top of five classes.
Surely sooner or later the scales would balance, and recognition and happiness would replace pain and suffering.
For years afterward, I denied myself care, rest, holidays, and the company of friends and family, spending all my money on advancing my career.
Yet no matter my successes, the goalposts always seemed to be shifting, and the validation and peace of mind I so sought increasingly out of reach. There was always a new novel to write, a new short film to edit, a new degree to complete.
My workaholic lifestyle was, at first, a refuge. A way of distracting myself from the absence of emotional support in my life. Eventually, it became my prison, and my hypercritical inner bully, my keeper.
"You're incompetent," the internal dialogue would go. "A failure. A walking disaster. You're physically inept and everyone can see it. Your disability makes you an insufferable person to be around."
This was a sort of defense mechanism, born of past hardships. Existing solely for my protection; to keep me small, stunted, yet "safe".
For years I'd acted on this bully's advice. Thus empowered, the bully whittled away my confidence, telling me what I would never be enough. And so the bar kept on rising.
Shutting off that little voice was like trying to correct embroidery. Not impossible, but difficult, requiring a lot of unpicking.
For a long time, I took his words as the undisputed truth. Why question something that had more or less ensured my survival?
If I tried dismantling the bully's arguments, my whole life could come crashing down. But in failing to conquer my anxiety and depression, I had allowed it to conquer me. I was trapped, in pain, with no one to hear or help.
My shoulder dislocating in the car was, I later realized, the perfect metaphor for this situation. The fact I'd crashed so hard after the premiere of my first feature documentary was no coincidence.
After a week spent in my bed, barely eating, I emerge one pant size smaller and fighting the deepest of despairs.
It's one thing to recognize you have a problem, and another to figure out how to fix it. So here I was, back at therapy, talking about my guinea pig.
Reaching for the pink tissue box, I paused. There appeared to be some serious gender color-coding going on here. Pink is for girls, and only girls cry, and all that.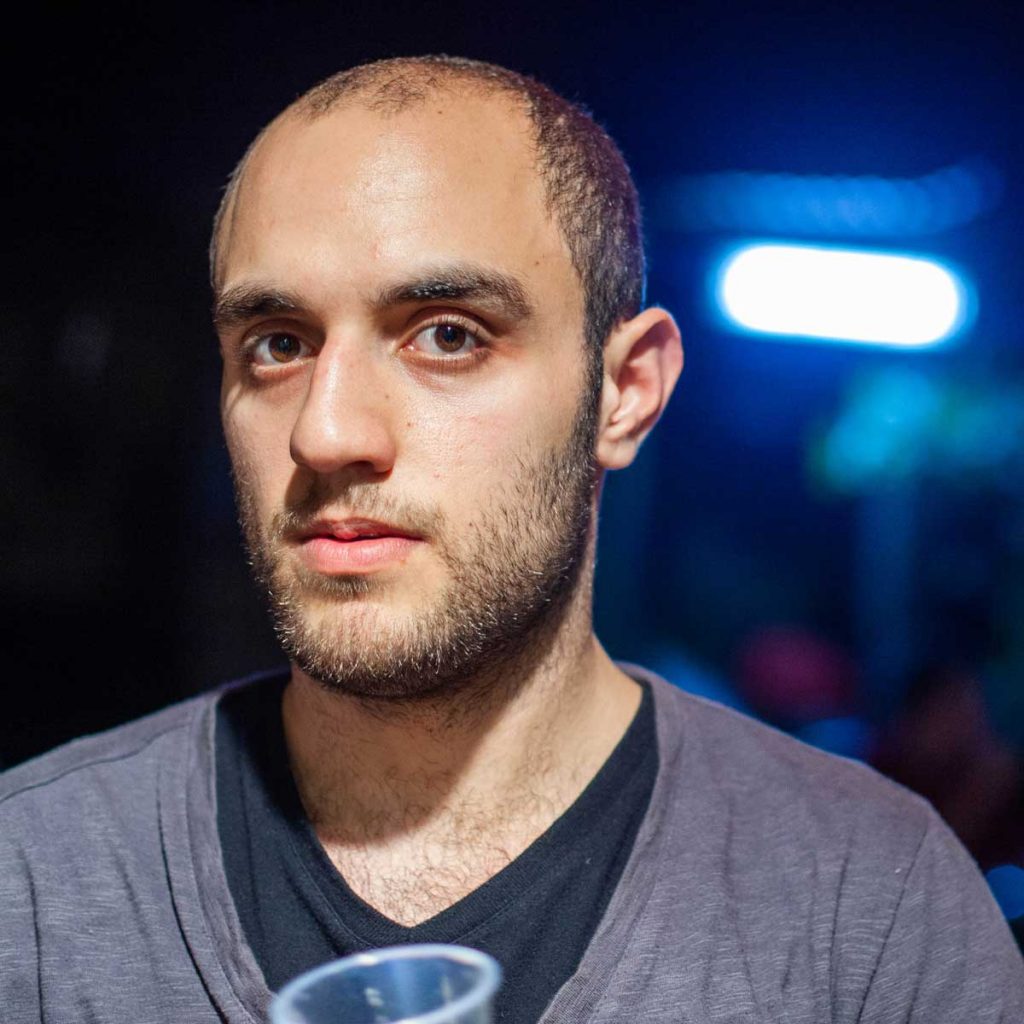 Being forced to use this box therefore could only be some underhanded attack on my masculinity. Was the therapist even aware of the symbolic game she was playing with me?
Dr. Kukosian smiled, then glanced at her watch. Her attitude was perfectly polite, but at the end of the day, her empathy was strictly professional.
She didn't really care about my turmoil. No one ever did, least of all me. And maybe that was half the problem.
"So. Shall we pick this up next week?" Dr. Kukosian said.
"Fine," I replied. And snatching a handful of tissues, I went out.
---
III
I like to consider myself a pragmatic person, squeezing life's bumper crop of lemons into lemonade. So, driving home after my session, I decided my current crisis was going to be an opportunity.
I would not let myself continue to be shackled to the past. I would move forward with my life; become a new, happier person.
But then the emotions came crashing back in. That freaking guinea pig. How dare she let herself die.
Had the treacherous creature spared me a single thought before being brutally shaken to death?
Big, blinding tears flowed, and all I could think about was getting off the road before I ran into another car. Swerving to the curb, I hit the hazard lights and wailed into the crook of my arm.
The sound that came out of me was almost primal – the kind your body reserves for moments of true grief. Was that what this was?
When I finally got home, I laid down on the floor, wallowing.
Talking about depression, most people think it's an experience that exists exclusively in your head. But right then and there, my entire body felt depressed.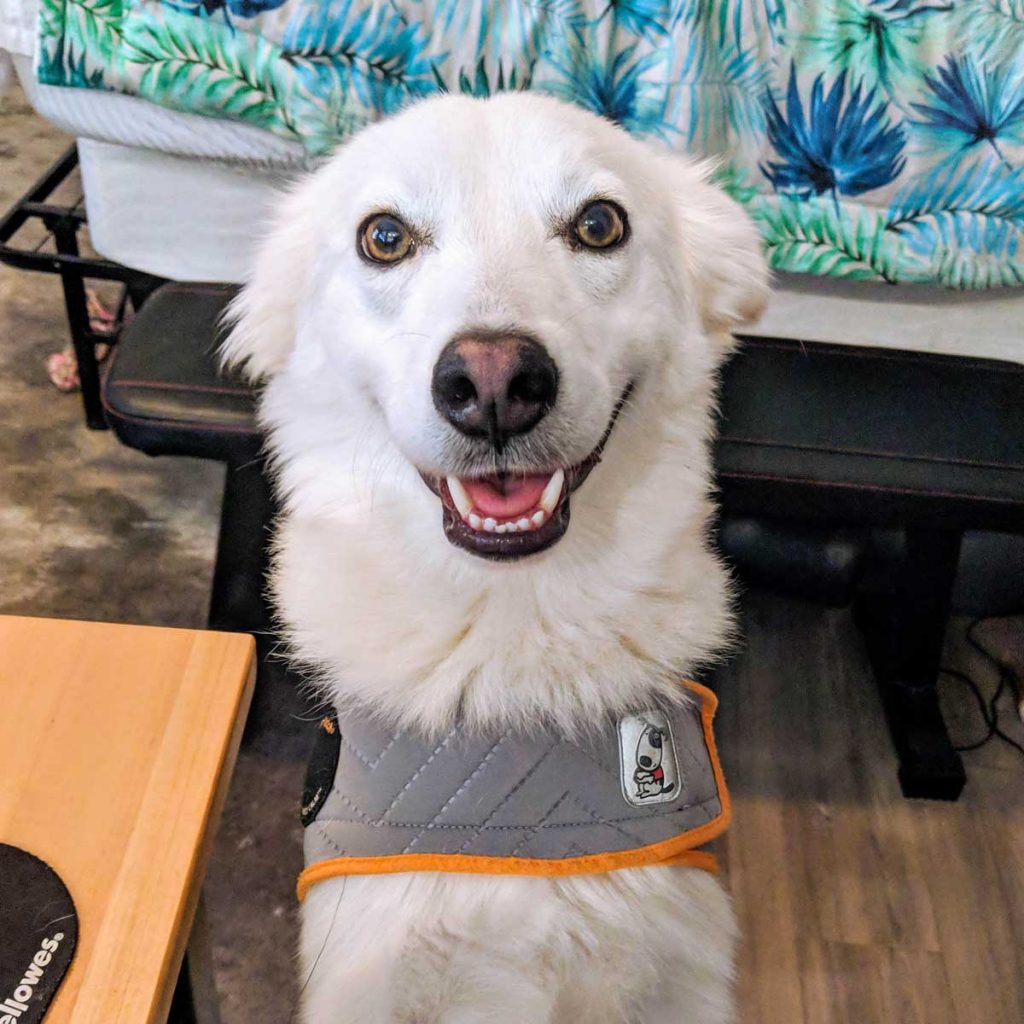 And then there was the sense of helplessness that came with it – the certainty that I never had and never would be happy.
It was like someone had just detonated charges along a dam wall and the whole thing was collapsing before a flood of pain. The best I could do was just lie there in the fetal position and wait for the waters to recede.
While I might have wanted to stay there for hours, mourning one pet, there remained the question of the one still living, nagging for my attention.
No sooner had I laid down then Cash had started nudging me.
"Give attention," his eyes seemed to plead. When I didn't respond, he nudged me again. "Now? Now? Now?"
Such extravagant displays of emotion as the one I was currently making was, evidently, no longer practical. I had a dog, and he wanted – no, needed – my attention.
"I'm sorry, Cash," I croaked. "Not right now."
Cash's wet nose brushed my face. Did I not understand his urgency? Why not?
Changing tactics, Cash thrust his snout into my undefended ear. I covered my face with my arms and Cash growled, trying to paw them away.
"Damn it, Cash. This is my diva moment!"
For so long, I'd failed to listen to my own needs, and now I'd gone one step further, taking charge of another's.
But if I was going to get better, this would have to change. It was high time I indulged in a little radical selfishness.
---
Anxious Seeks Canine continues with Part 7: 'Kooft!'.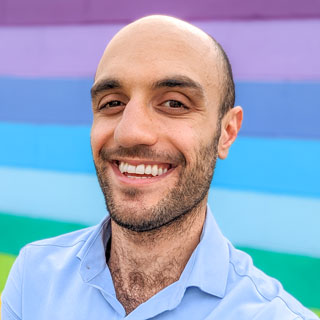 Essy Knopf is a budding social worker interested in best practices and exploring gay and autistic experiences. Subscribe to get all new posts sent directly to your inbox.
© 2022 Ehsan "Essy" Knopf. Any views or opinions represented in this blog are personal and belong solely to the blog owner and do not represent those of people, institutions or organizations that the owner may or may not be associated with in professional or personal capacity, unless explicitly stated. All content found on the EssyKnopf.com website and affiliated social media accounts were created for informational purposes only and should not be treated as a substitute for the advice of qualified medical or mental health professionals. Always follow the advice of your designated provider.