Anxious Seeks Canine – Part 11: 'This again?'

Reading time:
6
minutes
Anxious Seeks Canine is a memoir blog series about a gay man living with Asperger's, mental illness, and the relationships that may very well be fueling it. Names and identifying details have been changed to protect the privacy of all featured individuals. Except for the dog. Here's part 1, 2, 3, 4, 5, 6, 7, 8, 9, 10, 11, 12, 13, 14, 15, 16, 17, and 18.
---
I
"Inhale, one, two, three, four. Exhale, one, two, three, four. Hold, one, two, three, four."
Eyes closed, I sat at my work cubicle, counting my breaths, trying desperately to ward off the sudden upwelling of anxiety.
Still, my jaw muscles refused to unclench.
"Come on already," I grumbled.
Teeth ground against teeth in open defiance, my jaws set now like the levers of a nutcracker.
Up came a hand, striking first one side of the face, then the other. Smack-smack!
This attempt to jolt me back into the present, into total mastery of my rebellious body, only had the effect of making my ears ring.
"Who did you think you are, ignoring me?" I silently seethed.
"Without me, you're nothing – NOTHING! You hear?"
Months after my breakup with Derrick, the pervasive sense of stress lingered. When I complained to Dr. Kukosian, she prescribed a simple regimen of journaling and deep breathing.
"Alright," I'd thought. "No harm in trying."
But when I finally sat down to listen to a guided meditation, I was interrupted by a snide little voice.
"HEY," it said. "You don't really believe in this crap, do you?"
"Go away," I said through a grimace.
"HEY. HEY. HEY," the little voice continued. "Excuse me. Excuuuuuuuuse me."
"Cut it out."
"Mind over matter might work for some people, but not you. You wanna know why?"
"I'm not listening-"
A violent stream of random images and memories followed, fracturing my attention in a million different directions.
Had I defrosted the chicken breast? What was I going to make for dinner tomorrow? Did I email so-and-so? Why hadn't I written down this great premise for a film?
Session after meditation session, I would brave these mental interruptions. The more I tried to ignore my underlying anxiety, the more it would go underground.
My breath would catch, my stomach tense up. Over and over again, I'd fight for toeholds of focus.
"This anxiety problem you have? You can't fix it," the internal voice gloated. "You're too far gone now. So you can just forget about all this mindfulness woo-woo. Douse the incense, throw away your sandalwood beads and just book yourself a place in the mental hospital already."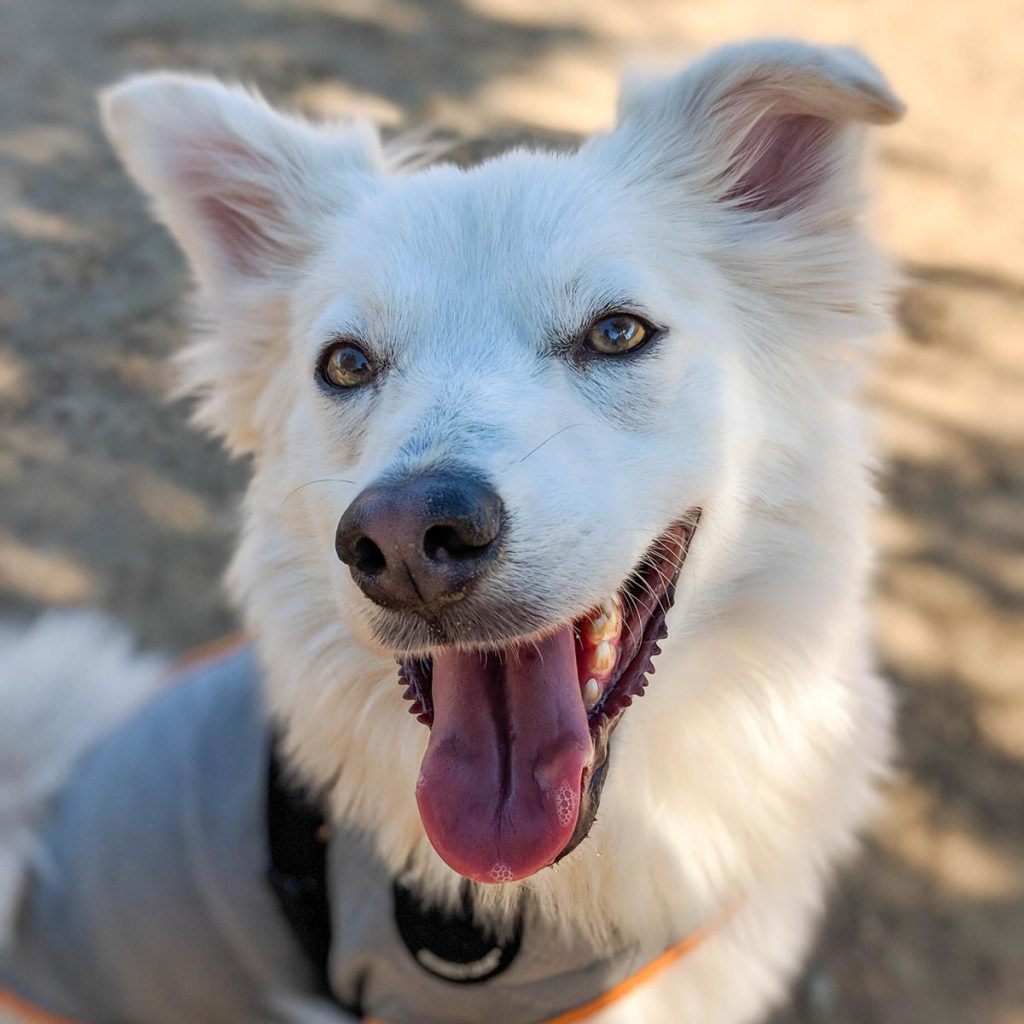 ---
II
Journaling didn't lighten the load, and breathing only seemed to make things worse. Dr. Kukosian's only response to my complaints was to advise me to keep going.
"That's it?" I wondered. "That's all you're going to give me? My brain is a burning six-story building, and you're going to give me a fire blanket?"
"Uh, okay," I replied. "If you think that's going to help?"
Dr. Kukosian smiled and nodded. Her reticence seemed to suggest what she could not: that I had been shirking my treatment protocol.
Sure – I wasn't taking time out for myself daily, and I was still struggling to fit 15-minute daily meditation routines into my schedule.
The little voice had told me none of it was going to work anyway, so what did it matter? And frankly, between the voice and the woman with a dissertation on mood disorders, I was going to always listen to the natural authority…which obviously wasn't her.
Dr. Kukosian, I told myself, was choosing to be a mindfulness Nazi. Either that, or it was me choosing comfortable dysfunction.
Whatever the case, we were drifting out of sync. Every demand for insight and advice was more often than not met with a redirection.
This whole non-directive therapy style suggested to me that she wasn't inflicted by the same sense of urgency as I was; didn't care for the speedy solution I craved. In short, I was finding our sessions a total bore.
To be fair, Dr. Kukosian probably felt the same way, given the fact I was forcing her to field the same tired old complaints.
"What do you mean it doesn't work?" I could almost hear her thinking. "Of course it works. You're just not trying hard enough."
Banging on about journaling and deep breathing and meditation could very well have just been my therapist's way of stonewalling me until I had no choice but to quit treatment.
After Dr. Kukosian rescheduled our next appointment, then canceled the day of, my paranoia deepened. Were these the first signs of an inevitable breakup?
Out of nowhere, Dr. Kukosian suddenly texted to explain that she had two practices and had decided, apparently on a whim, to only attend one of them.
If I wanted to continue seeing her, I would now have to travel 45 minutes to the second location. But with me madly dashing to fulfil multiple screenplay competition and fellowship deadlines, this wasn't going to be possible.
When I told Dr. Kukosian as much, she offered a compromise: we could try holding our next session over a video conferencing system.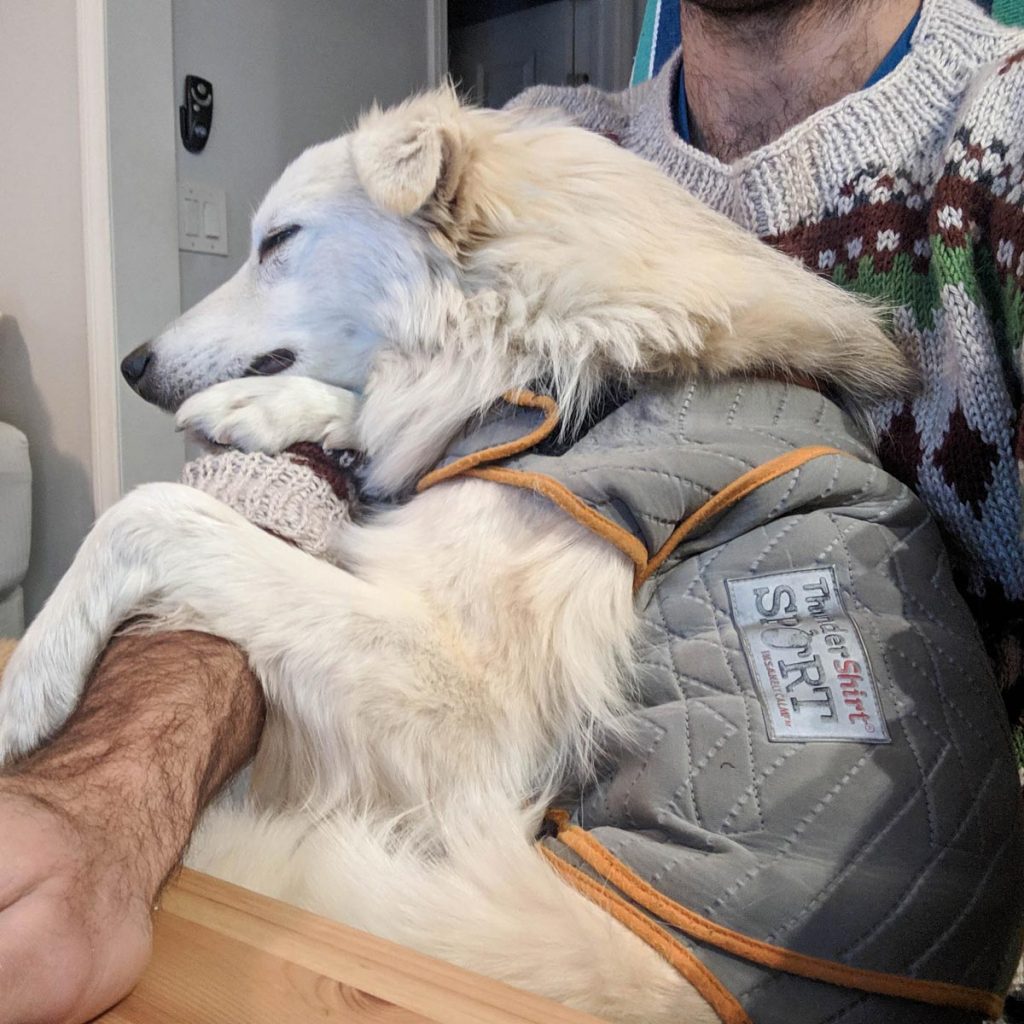 ---
III
The first 15 minutes of our next session I spent trying to access therapy web portal, only for the connection to repeatedly drop out.
Finally, my therapist suggested we chat over the phone…when the video connection inexplicably returned.
Conscious of time already wasted troubleshooting, I quickly brought Dr. Kukosian up to speed.
"Right now I can barely take Cash out of the apartment," I explained. "He hates other dogs, hates anything that moves, really. It sets off his anxiety, which then sets off mine… Nice little chain reaction we've got going on there."
The pixelated blob on my screen that passed for Dr. Kukosian's face nodded.
"I see," Dr. Kukosian said. Something about her response seemed…distant.
Maybe I was just being paranoid, but it felt like the warmth Dr. Kukosian had emanated in her office was gone, replaced by a veneer of polite interest. Then again, trying to interpret body language over a shaky video link was a shot in the dark.
Onwards I went with my litany of gripes about dog parenthood, persevering every time the video cut out in the hopes that at least some of what I said was getting through.
Five minutes into one despair-tinged rant, what I had taken for professional silence on Dr. Kukosian's part was revealed to in fact be a dead line. The sudden "Hello?" from Dr. Kukosian cast a pall of humiliated silence over my one-person pity party.
"I'm so sorry," Dr Kukosian said. "You got cut off. Would you mind starting again from the top?"
"The top being…"
"About five minutes ago," Dr. Kukosian replied.
"Okay." Then, sighing, I began the frustrating task of summarizing my ever-growing sense of frustration.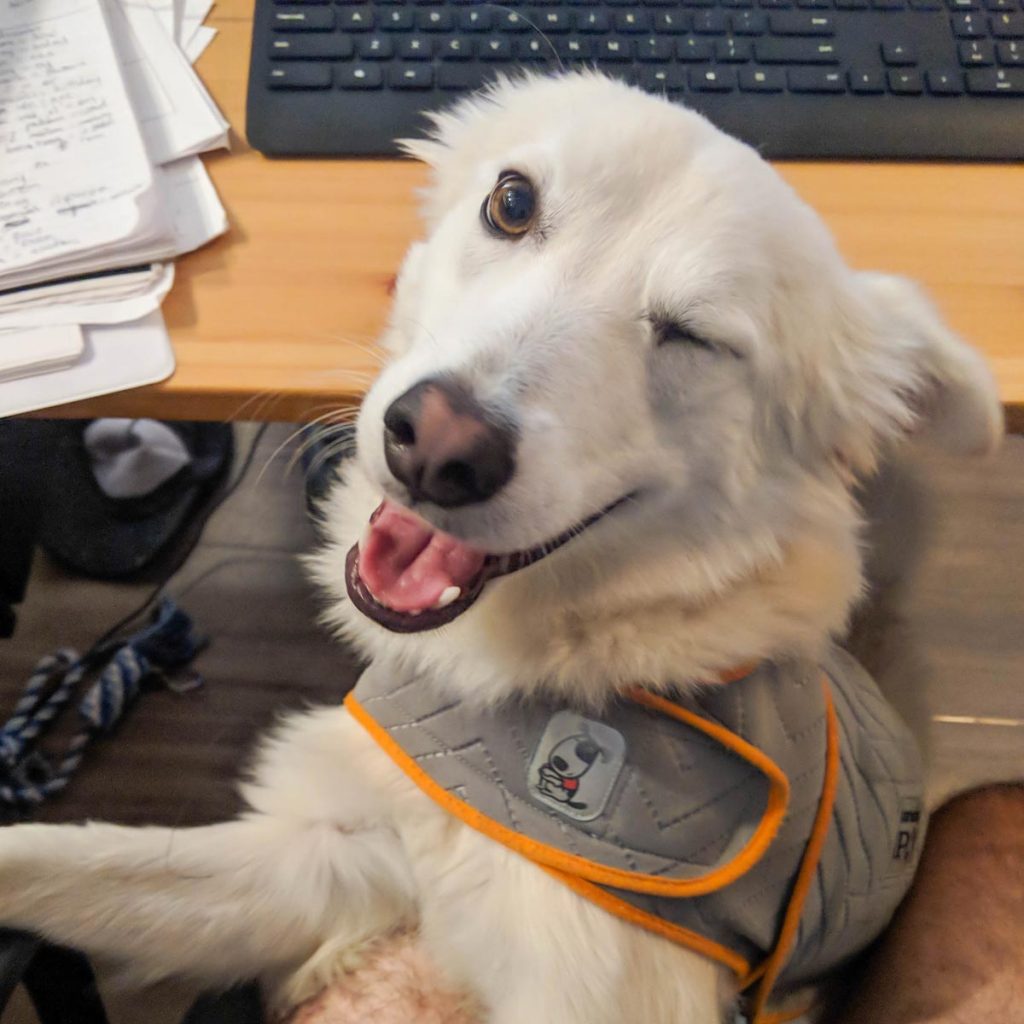 ---
IV
At one point Dr. Kukosian asked me to rate my anxiety on a scale of one to 10. My response was "nine".
"These technical issues aren't exactly helping," I almost said, but stopped myself.
This wasn't exactly Dr. Kukosian's fault. Then again, it was she who had decided to abandon her old office – and me with it. At least, that was how the cynical little voice told it.
"And have you been doing your meditation and breathing exercises?" she asked.
"Oh sure," I said. "When I can."
It was a bluff, I wanted to believe, and not an outright lie. Because as far as exercises in futility went, there was probably none worse than actively deceiving a paid confidante…
Given my flexible relationship with the truth, I suppose I couldn't fault Dr. Kukosian for trying to slink away to her second practice.
Again she stressed the importance of building a meditation practice. Handing a platitude to a drowning man, however, isn't much of an improvement over handing him a millstone.
So when an email appeared in my inbox, my attention drifted.
"Must. Reply," my jittery brain told me. I quietly tapped out a two-word response. The two-word response soon became a multi-paragraph epistle.
Yes, I was still listening, I told myself. Multitasking was, after all, my middle name – and probably one of the reasons I was an anxious mess to begin with, come to think of it…
Dr. Kukosian stopped short, humming in what sounded like annoyance.
"What is that noise?" she asked.
"Sorry, sorry," I said. "I was just…writing down notes…about what you were saying."
Red-faced, I pushed my keyboard away. But my eye remained on my email client, my fingers itching to hit the send button.
Dr. Kukosian resumed her monologue on the benefits of meditation, her words drifting into my field of concentration and quickly out again.
"This again?" I thought. "I could be positively psychotic and this woman would be shepherding me out into the garden to sit on a cushion among the pine cones, all the while stroking her goddamn Tibetan singing bowl-"
Again the video dropped out. I waited, only for the video conferencing system to crash entirely.
My breath hissed through my teeth, one long expulsion. A release. All this time, our therepeutic relationship had been one the decline. Now, at last, Dr. Kukosian and I's figurative disconnection had become literal.
Staring at the error message in my browser window, I reassured myself that surely I could salvage something from this exchange. Even if that something was the understanding that Dr. Kukosian and were, for all intents and purposes, finished.
I tapped out an apology in the chat window, suggesting that we end the session there, while thanking my therapist for her time.
Then I cracked my knuckles, flipped over to my email client, and hit "send".
---
Anxious Seeks Canine continues with Part 12: 'Sorry not sorry'.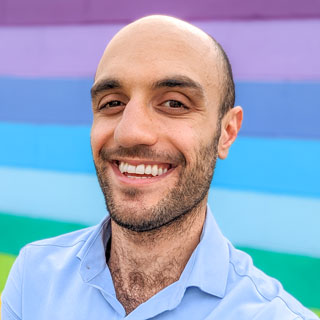 Essy Knopf is a budding social worker interested in best practices and exploring gay and autistic experiences. Subscribe to get all new posts sent directly to your inbox.
© 2023 Ehsan "Essy" Knopf. Any views or opinions represented in this blog are personal and belong solely to the blog owner and do not represent those of people, institutions or organizations that the owner may or may not be associated with in professional or personal capacity, unless explicitly stated. All content found on the EssyKnopf.com website and affiliated social media accounts were created for informational purposes only and should not be treated as a substitute for the advice of qualified medical or mental health professionals. Always follow the advice of your designated provider.