Reading time:
7
minutes
Gay dating and hookup apps dangle the promise of in-person interactions, yet no one wants to meet—because of distraction capitalism.
What I'm referring to here is an entire industry dedicated to keeping consumers distracted in the name of profit.
Those responsible for pulling our strings are called "the attention merchants". And the bad news is, every time you and I get taken in, we lose. Here's how.
The allure of distraction capitalism
Countless battles are waged daily for our attention by the attention merchants, and one of the first staging grounds is the living room.
As a child, Saturday morning cartoons were my ambrosia, the accompanying advertisements always managing to instill in me a hunger for the latest tawdry Happy Meal toy.
Eventually, I outgrew these shows, graduating to watching soap operas instead. Specifically, the NBC series Passions.
Checking in with the slow-churning serial every day after school, I'd reassure myself that I wasn't there for the melodrama. No—I was watching ironically.
"Hate-watching" wasn't common parlance at the time, but in hindsight, it describes this ritual perfectly.
Trysts with current affairs programs followed. Many of these shows trafficked shameless in scandal and outrage.
Part of me lived for the exposés of crooks and ne'er-do-wells, as much as another part lived to denounce them.
I would watch victims tearfully recount how they had been mistreated, exploited, or abused. The viewers' sympathy having been solicited, the reporter would then embark on a crusade for justice.
Clad in business attire and sporting a wireless microphone, this feisty individual would pursue the accused across parking lots, reciting laundry lists of misdemeanors while demanding answers and apologies.
The alleged perpetrator would dart into a doorway or duck into a car, trying to make a quick escape. If we were lucky, the encounter would lead to a scuffle with the camera crew and maybe even an accidental injury.
These confrontations of course designed to appeal to the viewer's emotions, and it was the contrived drama of it all that made watching them such a guilty pleasure.
Yet my high school English curriculum had brought with it a certain awareness of the media's manipulations.
And so my adolescent self usually came away from these shows feeling glutted, maybe even a touch queasy, like I'd just eaten a whole bag of caramel popcorn in one sitting.
The effect was similar to that evoked by the gossip magazines I'd glimpse in racks while waiting in supermarket lines with my mother.
What drew my attention weren't just the unflattering, doctored shots of celebrities looking either livid, sick, or sleep-deprived. Nor was it the chance to get a glimpse behind the showbiz curtain.
In my hard-nosed way, I was hoping to interrogate these publications' very slippery relationship with the truth. The fact I engaged with them at all meant the victory, by default, went to said publications.
In the early '00s, the object of my fascinated disgust became reality TV, a medium that shamelessly massaged both the truth and viewer's emotions for maximum effect.
No surprise that when I finally moved out of my family's home, I refused to buy a TV set. Who were these broadcasters to think they could determine what I watched and when?
What right did they think they had to expose me to shouty calls to action and appeals to open my wallet?
Often, walking into a room in which a TV was blaring, I'd catch myself shouting right back, offering a snarky retort for the benefit of those present.
Yet just as often as not, I'd surrender, plonking down on a couch, only to stir minutes—sometimes hours—later from a fugue state, stricken by the realization that for all my cynicism, I had succumbed.
Distraction capitalism at work
TV shows and advertisements, gossip magazines, and reality TV are just some of the cultural phenomena designed to capture our attention through constant intrusion, often without our consent.
But according to The Attention Merchants author Tim Wu,
the competition is fierce that the race will naturally run to the bottom; attention will almost invariably gravitate to the more garish, lurid, outrageous alternative, whatever stimulus may more likely engage what cognitive scientists call our "automatic" attention as opposed to our "controlled" attention, the kind we direct with intent.
This is probably why, for all my skepticism about Passions and current affair programs, I still found myself watching them, primal emotions somehow managing to bypass my intellectual defenses.
The attention industry is an almost omnipresent fact of daily life. Yet its merchants are constantly trying to outpace what Wu calls the "disenchantment effect"—that is, our becoming desensitized to their methods.
Merchants respond to our adaptation with adaptations of their own. They either "up the dosage", going to even greater extremes, or they introduce a novel stimulus, "a distortion for the sake of spectacle, calibrated to harvest the most attention".
Hence the soap opera's endless stream of dramatic turns, the trotting out of fresh scandals, or social media's endless stream of dopamine-triggering notifications.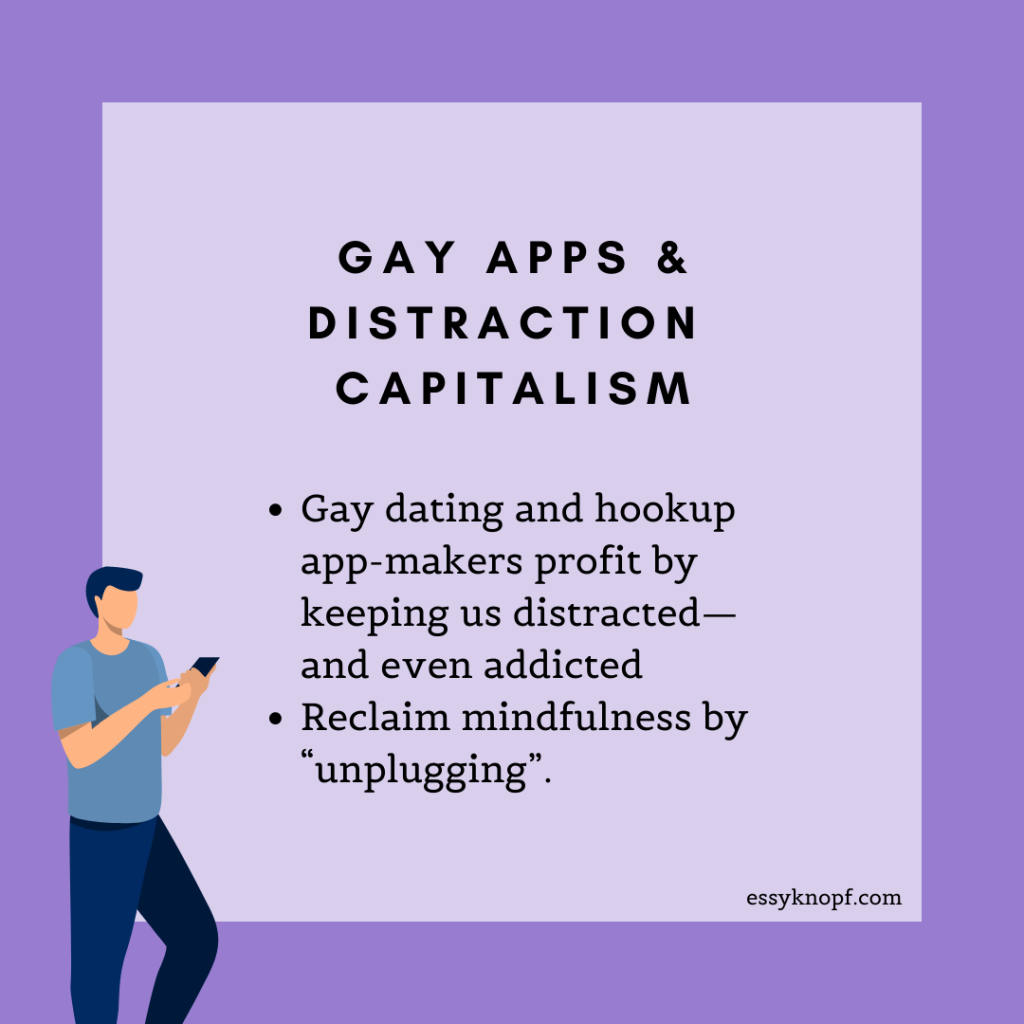 How distraction capitalism adapts
The shift towards an online world has seen viewers faced with more choices than ever, resulting in a mad scramble by attention merchants not just to find new revenue streams, but to keep us transfixed.
Many news publications for example now require paid subscriptions. And, in a bid to draw viewers, some have shifted away from traditional broadsheet style towards the kind of "gossipy, superficial, and click-driven" tone one might expect from a tabloid.
Working in digital news, I have glimpsed firsthand a kind of desperation that can sometimes indeed result in Wu's deplored "race to the bottom".
Sometimes this may take the obvious form of clickbait. Other times it's gratuitous "breaking" coverage that spills over into multiple news cycles, producing more anxiety-provoking commentary and speculation than concrete information.
This desperation is by no means new; as the old journalism expression goes, "if it bleeds, it leads". The media attention merchants have long known that reportage on scandal, catastrophe, death, and disaster is sure to secure an audience.
But the shift away from traditional media has certainly led to an intensification in tactics, such as the adoption of more intrusive methods like news apps using push notifications.
Under such conditions, public interest—traditionally the driving factor behind reportage—can become eclipsed by a desire for private profit.
Netflix: a case study in distraction capitalism
Where commercial broadcast television previously employed advertising, "over-the-top" media providers like Netflix have, as in the case of some news outlets, relied upon subscription services.
But Netflix has also adjusted to changing viewing habits by employing "bingeable" programming. They do this by releasing new seasons of TV shows all at once or acquiring old series en masse.
Where traditional TV may shape stories around ad breaks, streaming programming may eschew this structure in favor of one geared towards binge viewing, with one episode often bleeding seamlessly into another.
All of this seems designed to produce an effect New York Times journalist James Poniewozik calls "The Suck", "that narcotic, tidal feeling of getting drawn into a show and letting it wash over you for hours".
This style of bingeable programming is an ongoing experiment, backed by Netflix's comprehensive access to viewer behavioral data.
Operating behind a one-way mirror, the company's data scientists observe trends and gather insights. This knowledge is then used to inform their programming model, and to keep viewers hooked.
This is not a development exclusive to Netflix, but one broadly employed by modern attention merchants in what Shoshana Zuboff has called The Age of Surveillance Capitalism. (My take on the risk surveillance capitalism poses in the context of dating apps here).
When distraction becomes the ultimate goal
Author Tim Wu warns that for all the means now at the attention merchants' disposal, it can still be an imprecise game.
Technologies that enable more control over our choices than ever also "open us up to a stream of instinctive selections, and tiny rewards, the sum of which may be no reward at all", resulting in a state of "distracted wandering".
Dating apps are just one example of this. As with social media, we may find ourselves regularly checking in with no express goal beyond securing the reward of a notification, a "like", or a message.
In some cases, this reward-seeking behavior can even spill over into addiction (I'm thinking here of operant conditioning).
The allure is intensified in the case of platforms like Instagram, which democratize fame and promote self-aggrandizement. The result? "A chaotic mutual admiration society, full of enterprising Narcissi" who reward and reinforce each other's behavior.
However purposeless our use of the attention merchant's platforms might be, our very presence there is nevertheless regarded as a victory. Our continued reliance is, after all, "far better than being ignored".
Any usage after all results in surplus behavioral data that can be used by the service provider, or sold to third parties in what Zuboff calls the behavioral futures market.
None of this would be possible of course were it not for our always-connected culture, itself the product of technologies such as the smartphone, which renders social media check-ins, sharing, and selfies a mere reflex.
The attention economies as a result are now deeply embedded in daily life; normalized to the point that we often aren't aware when merchants "nudge, coax, tune, and herd" us, to use Zuboff's terms.
It is in the absence of such self-awareness, Wu says, that we inevitably find ourselves "in thrall to our various media and devices".
Reclaiming peace of mind
Attention merchants profit from our involuntary behavior; from distraction and addiction, from funneling our desire for connection, validation, and information, into hypervigilant checking, comparing, competing, and performing for a horde of fellow digital voyeurs.
Involuntary behavior is the opposite of mindfulness, a quality widely accepted as being conducive to wellbeing. The degree to which the merchants exert influence over us can thus prove proportional to our health.
Yet the media and technologies described here as noted are an inescapable part of modern life.
Extricating ourselves from their hold requires fighting years worth of conditioning by the ever-hungry attention merchants, which more often than not feels like a fool's errand.
We can begin by regularly "unplugging" and holding a "digital Sabbath": a window of time such as a weekend in which to put down our devices and resist the urge to engage in checking emails, social media, Netflix, and the news.
It is only through such abstinence from the stimulation to which we have become so accustomed that we can achieve self-awareness about unhealthy attentional habits.
We don't need to suffer "fragmentary awareness" and the incessant interruptions of attention merchants.
Rather, we should work to reclaim the concentration and focus that's key not just to our productivity—but our happiness as well.
Takeaways
Recognize the attention industry at work.
Avoid involuntary distraction and addiction.
Reclaim mindfulness by "unplugging".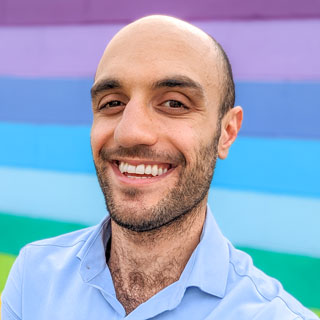 Essy Knopf is a budding social worker interested in best practices and exploring gay and autistic experiences. Subscribe to get all new posts sent directly to your inbox.