Reading time:
6
minutes
Gay dating is riddled with pitfalls, but perhaps the most significant is the rampant judgmentalism we face – and inflict – upon one another.
The irony is that we approach dating expecting chemistry while treating each other in ways that make it almost impossible.
The catch-22 is that unless we feel safe unless we can let our guards down, we're going to resist being vulnerable. And without vulnerability, there is no chemistry.
Judgment and gay dating
I met Bryce* one evening over boba tea. Bryce was a guitarist from the UK who had come to Los Angeles with big hopes of breaking into the music industry.
As we exchanged details about our lives, Bryce made a number of flattering remarks about my appearance, flashing flirtatious grins, while indicating he genuinely wanted to get to know me.
As our conversation rolled on, Bryce asked me about my family and we somehow got onto the subject of trust.
"I like to give everyone the benefit of the doubt," Bryce said.
"That's great," I replied. "I used to be the same."
Bryce looked at me, expectant. I smiled, explaining I had firsthand experience dealing with a relative who was a pathological liar and that this had left me somewhat wary.
Almost immediately the warmth left Bryce's expression. I excused myself to use the restroom, and when I returned he asked to call it a night.
Out in the car park, I offered Bryce a polite farewell hug.
"Oh, we're going to hug, are we?" he sneered, then walked away.
I got into my car, confused. Had my comment had been mistimed? Had I overshared?
Even so, I couldn't shake the feeling that no time would ever have been appropriate for such an admission.
For in opening up to Bryce, I had breached an unspoken code by which many gay men live: never expose your vulnerabilities.
Gay dating and expecting perfection
Being born gay almost always guarantees an inheritance of trauma or invalidation. Having been bullied and marginalized for our differences, in particular our emotional expressivity, we learn early on to hide these, lest others brand us "feminine".
Some of us do this by constructing a perfect exterior, or by hiding behind keen wit, brand name wardrobes, gym-fit physiques, or career success. In many cases, this is the mark of insecurity, born of an unrelenting inner critic.
Deprived of self-compassion, we, in turn, become incapable of mustering empathy for others. When a romantic interest tries to be vulnerable with us, to let their imperfections hang out, there is a strong possibility we will treat this as an infraction.
Uncomfortable with the demands this vulnerability makes of our own, we – like Bryce – reach not for understanding, but dismissal.
Thus, having ourselves been rejected for being our authentic selves, we come to reject others for what we perceive as their weaknesses or flaws.
I believe it's for this reason that many of us choose hookups over dating. We're even more likely to avoid connections if we have in the past put ourselves out there, only to be shut down.
Hookups furthermore validate. They offer us instant gratification while sparing us the emotional risks typically associated with relationships.
In her book Daring Greatly, Brené Brown notes that we commonly associate vulnerability with "dark emotions". But so long as we remain terrified of recognizing, acknowledging, and discussing such emotions, they continue to exert significant control over all aspects of our lives.
Imperfection is a given
Most gay men will suffer some form of trauma and a degree of neuroticism by virtue of what we have lived through. Psychology Today defines neuroticism as "a tendency toward anxiety, depression, self-doubt, and other negative feelings".
Unfortunately, the popular doctrine of masculinity asks that we hide our anguish and struggles. Those who fail to do so are mocked and rejected. Social conditioning has more or less made emotional concealment a condition for acceptance as males.
But our wounds and imperfections are a fact of human existence, ones that will sooner or later be revealed in the course of dating.
While I believe this act of revealing should be treated as a generous gift and met with compassion and understanding, many of us resort instead to the scorn and rejection we ourselves have suffered.
When we do this, we don't just perpetuate a cycle of harm – we render gay dating an exercise in futility,
Until we have learned to be comfortable with our wounds and to reintegrate that emotional part of our identity we have split off as a matter of acceptance and survival, we will not treat vulnerability with the honor it deserves.
And so the meaningful relationships we all ultimately desire will continue to elude us.
Use discernment, not judgment
When dating, judgment may serve as a valuable defense mechanism, allowing us to screen out people who may pose a threat to our interests.
The gay dating world is, after all, rife with people who are irresponsible in their actions, inconsistent in motive, and generally lacking self-awareness.
This is especially true on gay dating apps, which cannot enforce personal accountability. People we've been engaging in a heartfelt chat with can, for example, decide to reject, ghost, or block us, often without an apparent cause or explanation.
It's no wonder then our reaction is to always be protecting ourselves, yet there is a difference between preemptively attaching negative labels to someone and genuinely trying to understand and relate to them.
To this end, first dates should be treated as much as an exercise in rapport-building as one in information gathering. We should work to learn about our date's habits and character; to build a holistic assessment in the place of making a snap judgment.
Chemistry is important, certainly, but true chemistry is a slow-burn phenomenon that can only flourish under conditions of emotional safety. So we must first create a gay dating environment in which it can flourish.
We do this by choosing discernment over judgment.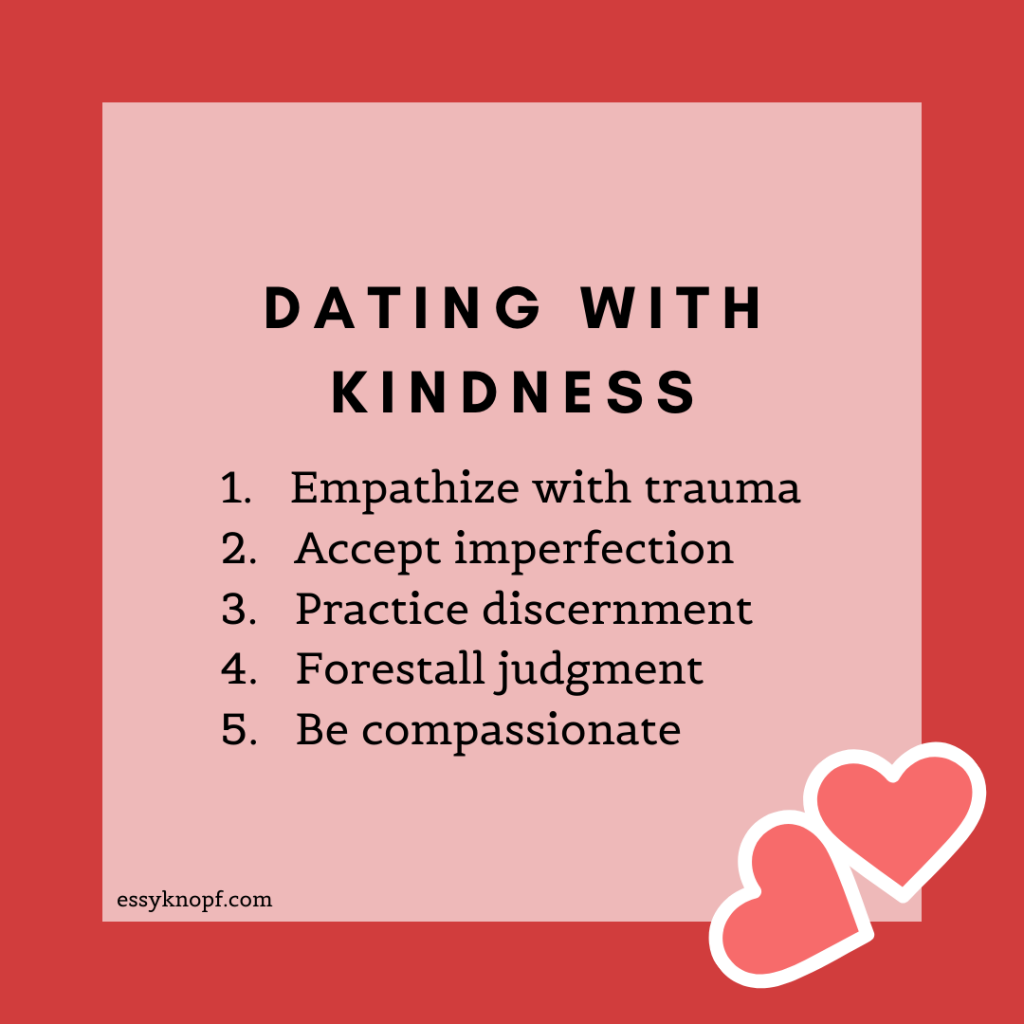 Discernment in practice
Judgment is a process of assigning values and drawing conclusions, while discernment is a process of perceiving facts and making informed inferences.
As a discerning dater, your job is to be on the lookout for discrepancies, causes for concern, differences, and dealbreakers.
Your date for example may tell you they find you very attractive. They may insist they are looking to date. But they may also label themselves a workaholic.
You will notice here a disparity between a stated desire and practiced action, one that seems to suggest this person may not really want to date. Dating, after all, would require that they be willing to shift gears; to consider putting people before things.
Workaholics by definition neglect their own needs. They are therefore unlikely to have the mental bandwidth to accommodate another person's needs.
When a date defines themselves as a workaholic, they may be intentionally or unintentionally "Mirandizing" you. That is, they are reading you your rights as a romantic candidate, telling you what to expect. Namely, that their job will always come first.
This kind of distancing behavior is often indicative of an avoidant attachment style, which does not bode well for most people seeking romantic fulfillment.
If we probe a little deeper, workaholicism for many gay men is an expression of covert depression, masquerading as grandiosity. There is a possibility this person may have some challenges they need to work through.
Unless your date is taking proactive steps to help themselves, to be in a relationship with them may require that you be willing to accept – if not enable – their avoidance.
By making observations about the facts presented here, I have practiced discernment.
But discernment also tells me that while my date has admitted to being a workaholic, this is a clue, not a conclusion.
Keep on gathering intel
Red flags may leave you with reservations, but it is imperative to keep an open mind, while also looking for data that may contradict or confirm the evidence at hand.
In the situation above, you may subsequently learn your date was joking about being a workaholic, or that they are in fact willing, ready, and able to break the habit.
With positive discoveries like this, we may feel tempted to abandon our assessment. Still, information gathering is a process that cannot – and should not – be rushed when gay dating, lest we miss evidence of future problems.
After all, when meeting other gay men we tend to put our best foot forward – at least initially. Over time, our true nature seeps out through the chinks in our armor. Such glimpses of our true selves are often the most telling.
One of the perils of expediting assessment while dating is that we may overlook this true self. Or we may never even get the chance because we've already ruled that person out, thus missing out on the opportunity to connect with a possible kindred spirit.
For this reason, we must strive to recognize the commonality in our stories and to offer one another the compassion we are all seeking – and rightfully deserve.
Takeaways
Dysfunction and imperfection are universal.
By dismissing a date, we may be perpetuating harm we ourselves have suffered.
True chemistry only happens when we feel safe.
When we judge, we create a hostile environment that undermines vulnerability.
The alternative is to practice discernment, compassion, and empathy.
* Names and identifying details have been changed to protect the privacy of all individuals discussed in this article.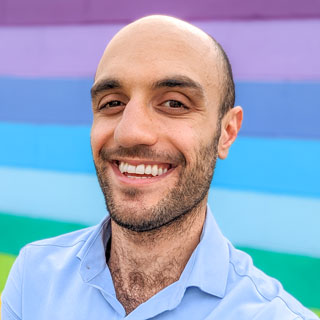 Essy Knopf is a budding social worker interested in best practices and exploring gay and autistic experiences. Subscribe to get all new posts sent directly to your inbox.