Reading time:
5
minutes
Living within an ableist society, autistic folk often experienced marginalization. But to experience it within the autism community is not something most of us would expect.
Consider the many young autistic individuals who go in search of others like themselves on social media.
Some reach out in the hopes of finding community, only to have a total stranger blast them for using terminology some have deemed inappropriate.
Any sense of belonging and acceptance this young person might have found is suddenly withdrawn the moment they express themselves.
This was my experience, and one I believe is shared by many. The policing of the autistic identity is a very real phenomenon, and one I think requires further discussion.
The people responsible for this behavior—I'm going to call them "gatekeepers"—have a tendency to treat our community as monolithic.
According to these gatekeepers, only their worldview is endorsed, while all others are incorrect and subject to harsh criticism.
Knowing that one could be punished by such folk for speaking "out of turn" creates a chilling effect in online discussions. And so it's the voices of the gatekeepers that usually end up being the loudest—to the exclusion of all others.
Some disclaimers
I want to make it clear that many advocates within the autism community do important work. And I'd like to believe that most of them are motivated by genuine compassion.
Yet the gatekeeping approach to advocacy raises a number of concerns, some of which I'll touch upon shortly.
Full disclosure: I am speaking today as someone who is autistic. Any opinions I share here are entirely my own.

I acknowledge that my ability to speak out in the first place is a privilege. Not everyone in our community enjoys this privilege, for reasons I'll go into later.
I also want to acknowledge that autistic folk as a group have been marginalized and oppressed throughout history.
Widespread ableism means that the status quo largely exists to serve the interests of neurotypicals. This is why challenging the status quo and fighting for autistic empowerment are so important.
Gatekeeping in the autism community feeds toxic shame
That said, I believe gatekeepers often challenge for the sake of challenging in and of itself. What doesn't help is that the manner in which such challenges are performed is usually dogmatic, if not militant. 
Gatekeepers thus appoint themselves the authority, defining what is "good" and "bad", "right" and "wrong" for everyone else.
Typically, they take a very strong stand on hot-button topics, like the use of person-first language, the term "Asperger", or the pathologizing of autism as a disorder.
Yes, these are important topics worthy of discussion. And yet discussion can't happen so long as one party feels they have a monopoly on the truth, as gatekeepers so often do.
Believing in their own righteousness, many gatekeepers will label those who disagree with them as ignorant, ableist, and oppressive.
Demonizing people in this fashion creates shame. In the words of Brené Brown:
"Shame is the fear of disconnection—it's the fear that something we've done or failed to do, an ideal that we've not lived up to, or a goal that we've not accomplished makes us unworthy of connection. I'm not worthy or good enough for love, belonging, or connection."
Nobody likes to feel this way. Everyone—and I mean everyone—wants to feel worthy of love and belonging.
Worse still, if the intention of gatekeepers is to create shape, when they shame others, they undermine their capacity for change. As Brown goes on to explain:
"Shame corrodes the very part of us that believes we can change and do better… In fact, shame is much more likely to be the cause of destructive and hurtful behaviors than it is to be the solution."
There is a history of neurotypicals weaponizing shame against autistic folk. So when autistic folk neurotypicals and other autistics, it is—to say the very least—problematic.
Gatekeeping drowns out other voices
Gatekeepers claim there is a consensus within the autism community, one again that usually aligns with their own personal beliefs.
But in fact, no such consensus exists. The community comprises diverse individuals who identify and express themselves in a variety of ways.
No one has the right to speak for every member, just as no one has the right to silence those who don't agree with their points of view.
One example of this is when gatekeepers whitewash autism, painting it exclusively as a positive while failing to acknowledge that it may be experienced by others with mixed feelings, or as a negative.
Similarly, many gatekeepers frame autism as a mere social challenge caused by systemic ableism. This social model of autism has been adopted as an alternative to the medical model, which has sometimes been used to oppress autistic folk.
But romanticizing autism in this fashion dismisses the reality of those individuals who experience autism as a debilitating disability.
Likewise, gatekeepers who insist that autism is an intrinsic part of our identity fail to admit that this isn't the case for everyone.
By dominating discussions about autism, gatekeepers fail to hold a space for other community members, and even compromise their right to self-expression.
Gatekeeping ignores privilege
What a lot of gatekeepers don't realize is the ability to advocate is a privilege not all autistic folk get to enjoy.
For example, many individuals on the spectrum experience some form of intellectual disability and/or are nonspeaking.
These individuals may not have the opportunity to express how they feel. And so, their wishes go unheard, and their needs unmet.
If the inclusion of all autistic individuals is our priority as a community, why then are so many of us assuming the right to speak for others?
Again, by virtue of being the loudest, gatekeepers get to decide what issues receive the most attention.
Their advantages allow them to privilege their own voices, rather than elevating those of the underprivileged.
Gatekeeping undermines coalition-building
The final issue I want to address is the "us vs. them" attitude gatekeepers take towards the medical community and parents of autistic folk.
The history of autism at the hands of the establishment is a dark one indeed. One only needs to look at how horrifically neurodiverse individuals were treated during the Nazi regime to understand why suspicion of medical authorities endures even today.
Still, the sweeping narrative by gatekeepers claiming all researchers want to "cure" autism—an action compared to eugenics—is a smear campaign.
Consider those autistic individuals living in full-time care who are prone to frequent seizures, meltdowns, self-injury, and violence. They undoubtedly experience autism in a way that differs vastly from that of privileged gatekeepers.
Many researchers are working to enhance quality of life for such individuals, and yet gatekeepers continue to accuse these professionals of endorsing ableism.
Similarly, when desperate parents of autistic folk reach out to the community seeking understanding, insight, and support, often they are shut down and declared the enemy.
Instead of building coalitions with community allies, gatekeepers sideline them.
Gatekeeping is not social justice
Gatekeepers believe themselves to be part of a social justice movement. But there can be no justice so long as one party assumes the moral high ground, dominates the discourse, and bullies both allies and autistics alike.
I gave up my previous career to enter social work with the hope of serving my community.
Yet I'm troubled by the knowledge that should I ever fail to measure up to the demands made by autism gatekeepers, I'll be treated to judgment and shaming.
This leads me to wonder, are these individuals truly invested in serving the autism community? Or are they just perpetuating the trauma that was done to them?
Yes, words such as those gatekeepers often take issue with can be oppressive. But when they themselves use words in oppressive ways, there is no mutual understanding, no dialogue, no positive change.
There is only a Twitter argument. And what, really, have we then accomplished?
Wrap up
Have you experienced some form of autism gatekeeping? Or do you completely disagree with my argument? Let me know in the comments.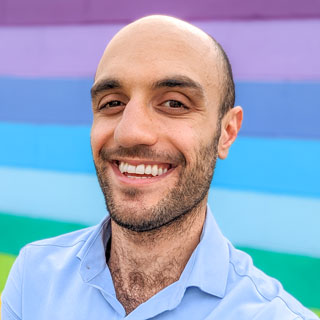 Essy Knopf is a budding social worker interested in best practices and exploring gay and autistic experiences. Subscribe to get all new posts sent directly to your inbox.