Reading time:
4
minutes
One day, we may look back on 2020 as one of great turmoil—but also a moment in history in which the humble introvert came into his own.
Initially, it may be difficult to look past the frightening headlines: massive bushfires in Australia, a global COVID-19 pandemic, and Black Lives Matter protests, to name just a few.
Yes—coronavirus has cost many their livelihoods…and even their lives. But in the West, as countries were locked down and stay-at-home orders were issued, the wheels of a "Quiet revolution"—to use the term coined by author Susan Cain—were turning.
While countless extroverts bemoaned the lockdowns and the loss of freedom, some introverts viewed social isolation as not deprivation, but rather as an opportunity for quality time activities and peaceful reflection.
An introvert living in an extrovert world
In her celebrated book on introversion, Quiet, Cain notes that Western cultures tend to favor the Extrovert Ideal:
"the omnipresent belief that the ideal self is gregarious, alpha, and comfortable in the spotlight. The archetypal extrovert prefers action to contemplation, risk-taking to heed-taking, certainty to doubt. He favors quick decisions, even at the risk of being wrong. She works well in teams and socializes in groups."
The extrovert for this reason is held in hallowed regard, in favor of the many quiet and invaluable achievements introverts have made to society.
Consequently, when we introverts are measured against the Extrovert Ideal, we are often found to be lacking:
"Introversion—along with its cousins sensitivity, seriousness, and shyness—is now a second-class personality trait, somewhere between a disappointment and a pathology. Introverts living under the Extrovert Ideal are like women in a man's world, discounted because of a trait that goes to the core of who they are. Extroversion is an enormously appealing personality style, but we've turned it into an oppressive standard to which most of us feel we must conform." (Cain, 2012)
Growing up in societies that celebrate the Extrovert Ideal and mislabel anyone who doesn't subscribe to that Ideal as "antisocial" has left many of us with feelings of inferiority.
Despite the fact our brains are wired differently from birth, the introvert's preference for contemplating life instead of diving headlong into it often earns us dismissal.
The 'Quiet revolution' is here
Under scrutiny, introverts have been long forced to conceal and overcompensate for their unique natures.
Then, almost overnight, the coronavirus pandemic made social isolation the new norm, one infinitely more comfortable to the introvert.
Those privileged enough to hold onto their jobs and allowed to work from home were granted a reprieve from open-plan offices and thus sensory and small talk bombardment.
Suddenly, we were allowed to attend Zoom meetings from the comfort of our bedrooms—often while wearing pajama bottoms, no less.
As someone myself who is on the autism spectrum and has sensory sensitivities, Zoom has become a cherished substitute for face-to-face interaction.
(And let's not forget other fringe benefits for the socially anxious, such as having acquaintances' names listed below video feeds, in the event we forget).
For introverts, remote working seems like a no-brainer evolution of our current, counterproductive workplace culture. We have, after all, known for a while now the many benefits of remote working—benefits that are by no means restricted to the introvert.
The rise in remote working has put a pause on the much-loathed commute. Where before we introverts may have felt forced to spend a lot of our downtime recuperating from these various stresses, we can now apply ourselves to our activities and interests with renewed energy.
Meanwhile, social lives that might have once entailed exposure to overstimulating circumstances have also been placed on hiatus.
Introverts can now pick how and when they engage, measuring out social interactions in thimble-sized doses, over the phone, instant messages, or at a socially distanced hangout.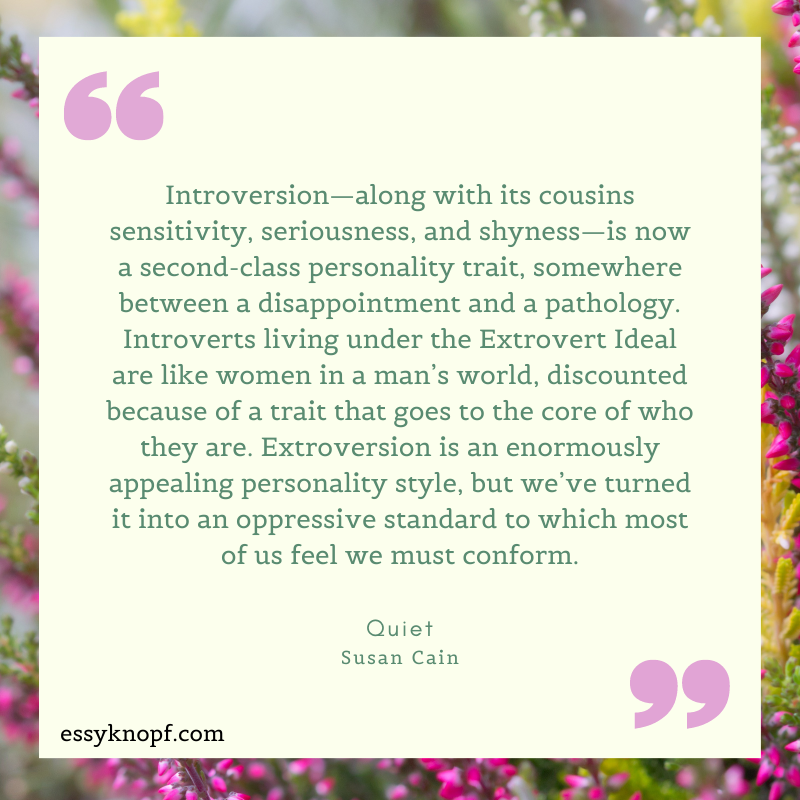 Extroverts living in an introvert's world
Separated from the social contexts in which they have long excelled, many extroverts have understandably floundered.
Those who previously maintained their sense of self—and in turn their personal wellbeing—through social interactions have been forced to adopt a more solitary lifestyle.
The struggle of this transition is most visible in the endless parades of newfound skills on social media, the most prominent example being baking.
This phenomenon I believe is less an act of social performance than proof of the extrovert's continued existence. It speaks as much to an existing sense of isolation that predated coronavirus (and which was accelerated by the rise of social media) as it does the degree to which that isolation has since grown.
But extroverts alone are not suffering from the side effects of our new lockdown culture.
Coronavirus has triggered a pandemic of a different kind altogether. Anxiety, depression, and suicidal ideation are reaching new highs.
One survey has even indicated that introverts have been suffering more as a result of the quarantine, though the reasons are not yet clear.
Being social creatures, it is safe to say that our collective need for companionship is arguably greater than ever.
Introverts' inherent tendency towards solitary activities must thus be tempered, lest our circumstances lead to a complete lapse in social interaction.
Toward an 'Introvert Ideal'
The coronavirus pandemic has seen some promising steps taken toward a different status quo, one that is, in many regards, shaped towards the introvert's need for less stimulation.
It's not yet clear how much of this new introvert-friendly normal will endure, post-coronavirus.
The Extrovert Ideal won't renounce its place on the pedestal any time soon. And yet if the pandemic has proved anything, it's that we introverts are not in fact operating from a place of lack.
Rather, we have unique strengths that have served us well in a time of great isolation and uncertainty.
There will come a time when an Introvert Ideal will receive its due. Until then, may the Quiet revolution continue.
To find out if you're an introvert, check out this quick quiz devised by Quiet author Susan Cain.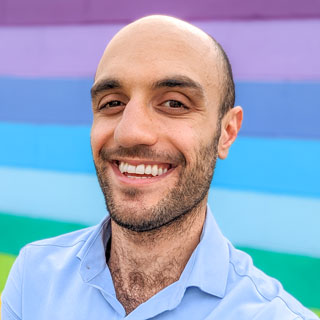 Essy Knopf is a budding social worker interested in best practices and exploring gay and autistic experiences. Subscribe to get all new posts sent directly to your inbox.